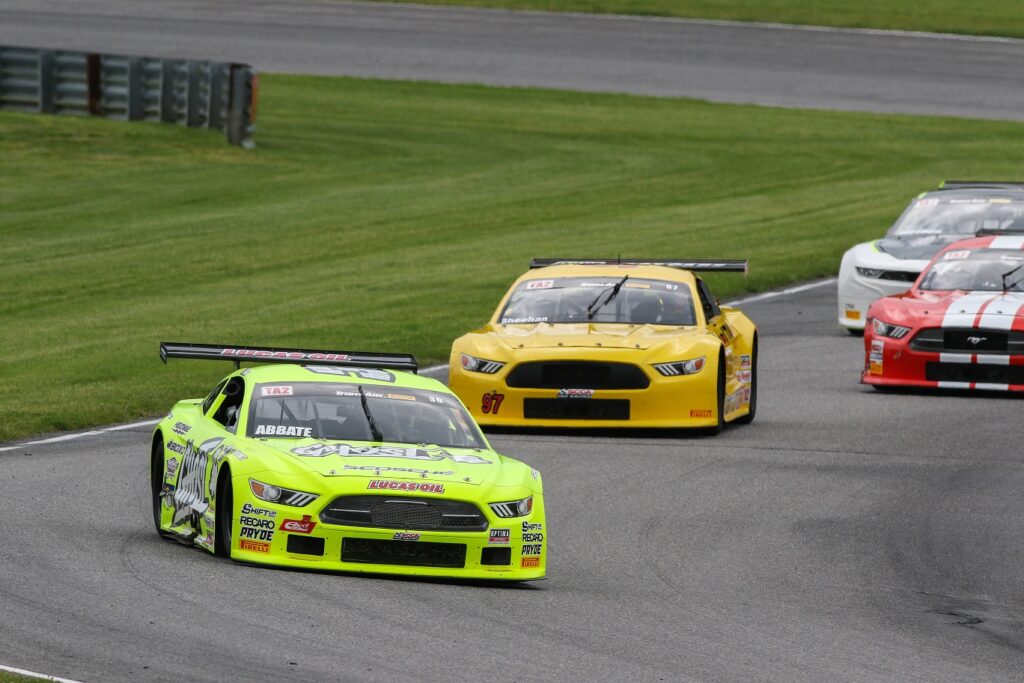 The iconic Memorial Day Classis returned to Lime Rock Park with the Trans Am National Tour Series. This would be Michele's first time to the track and she was excited to give it her best shot. With a shortened schedule and a compact day, Friday consisted of one test session, one practice, and the qualifying session.
"This track is really hard to be fast at," Michele said after the first two Friday sessions.
"I just don't think it awards my driving style and I am struggling to learn the corners, and adjust my driving. Qualifying will be interesting if it rains because I will have an advantage, but if it is dry, I may still be battling for these tenths of seconds", she shared.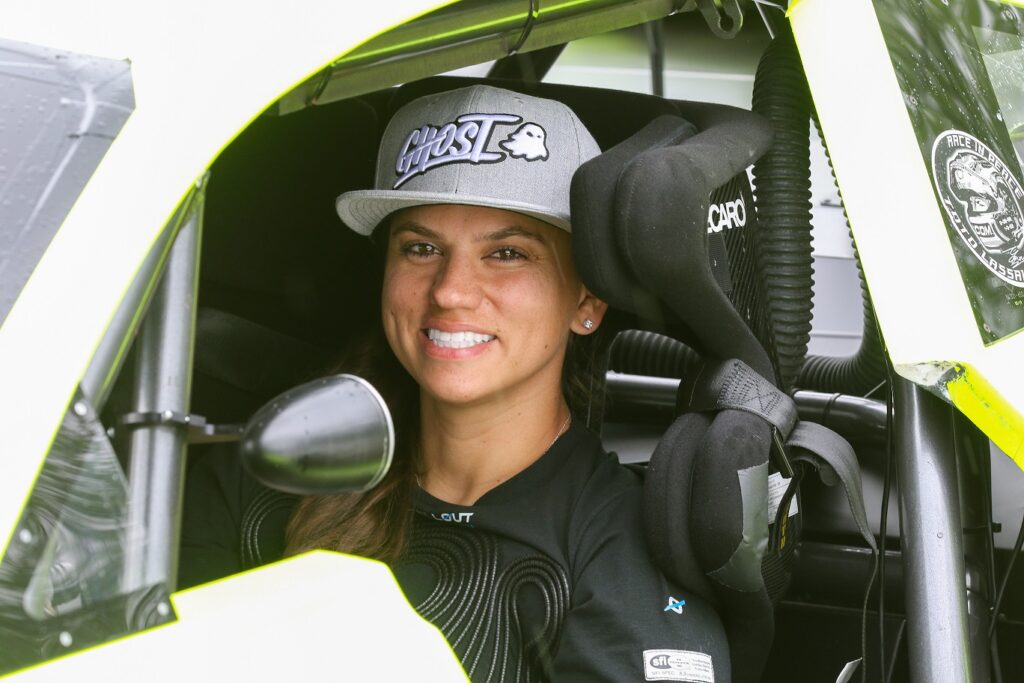 Qualifying ended up being in the dry, and on such a small course, Abbate was again held up in traffic for her first 4 laps, resulting in a not ideal pace. She managed to continue to get faster, as she usually does, but her 53.9 earned her the P22 spot in the 33 car field.
"I'm disappointed because I know a better time was there, but, unfortunately I wasn't able to piece it together in the intial laps because of my poor planning on track. I am grateful to have salvaged my best time of the weekend though, I can't be mad with that," she admitted.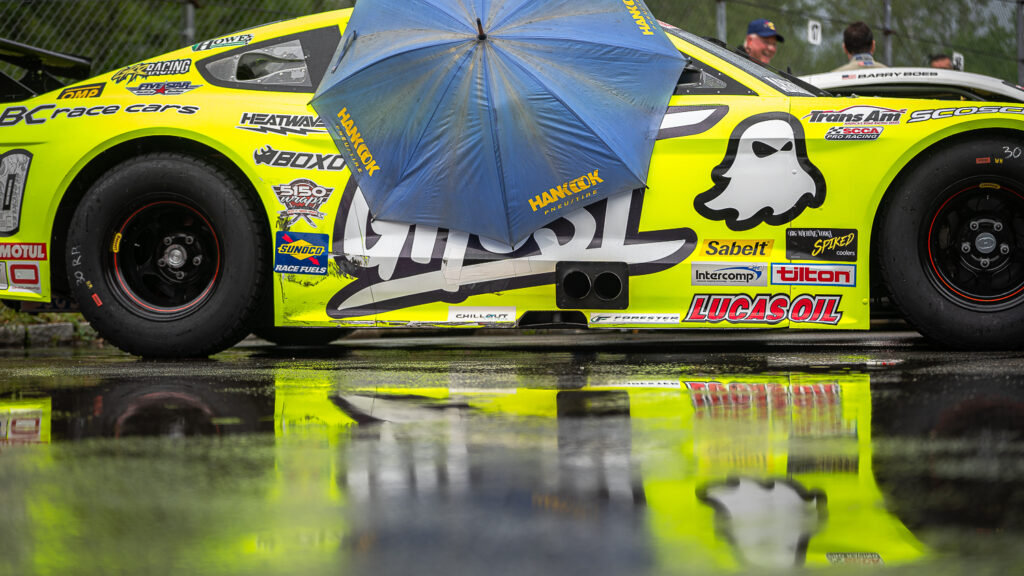 As the TA2 class lined up on grid with heavy rain on the radar the majority of the class headed out on wets, but as the green flag dropped, everyone was surprised… there was no rain. The ultra competitive field all battled on a dry service with soft rain tires as best as they could, but they were burning up fast… Michele's BC Race Car teammate Misha Goikhberg took the lead early, and was the first to head to the pits and switch to slicks due to the unpredictable weather.
Michele then followed shortly after, as well as a few other teams. About a third of the field decided to stay out and stick it out on their rain tires. Just 3 laps after Michele made her first pit for the slicks, it started raining lightly… The rain continued at a steady pace, and she was managing the car very well, running inside the top 20.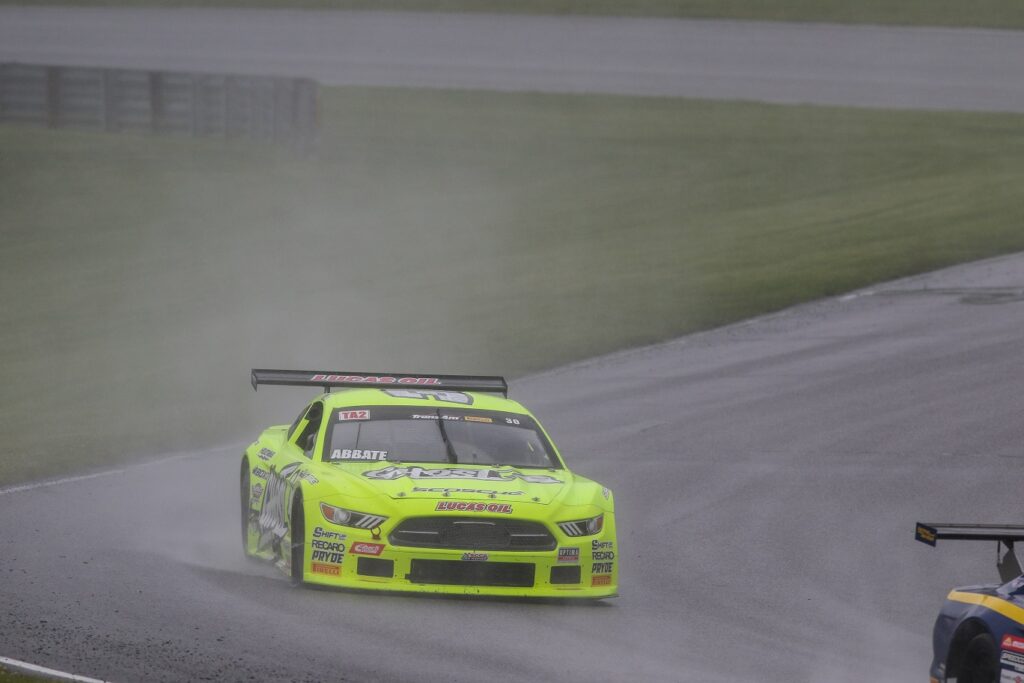 Several laps later, the rain began to pour down harder and harder. Once again the BC Race Cars team called the drivers in again for a second pit stop to return back to the rain tires. The entire 33 car TA2 field was continuously jumbled up from pit stops, tire changes, and caution flags.
With two successful pit stops and 2 full tire changes Michele was able to finish the race rounding out the top 20. "These conditions were pretty wild, I absolutely loved it. Unfortunately our tire strategy worked against us, but I am happy to finish the race with no damage and I am proud of my progress. This year is about learning and with each race we are getting better – I just know the results on paper are on their way – I am going to keep my head down and keep diggin!"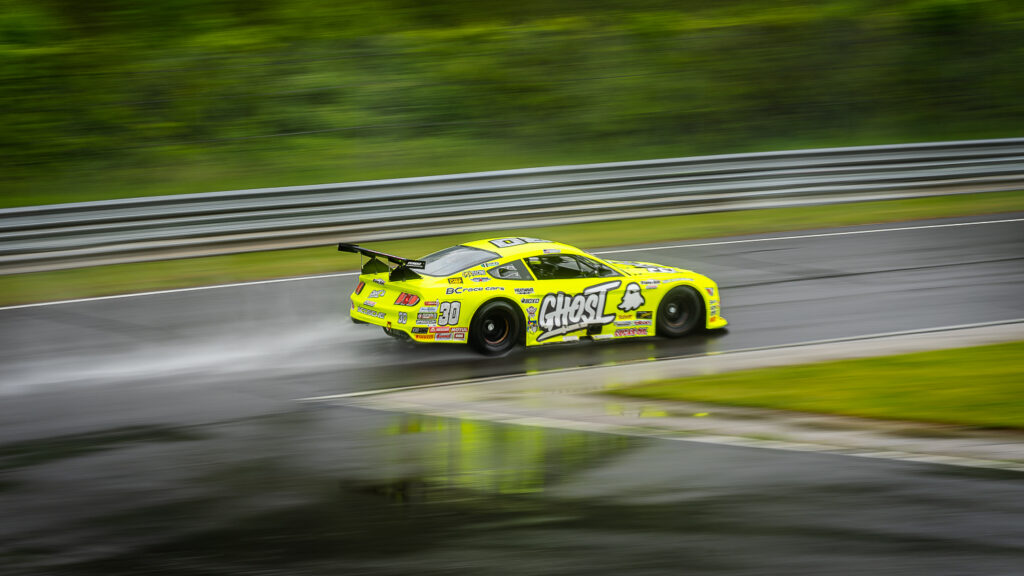 You can catch the Trans Am TA2 Memorial Day Classic race broadcast on CBS Sports on June 2nd at 7:30pm EST. The next TA2 race will be June 26th at Mid-Ohio, followed by Road America the following 4th of July weekend with NASCAR! Michele is also hosting a Sponsorship 101 class LIVE on facebook on June 16th at 7pm PST – you can find more information at: https://fb.me/e/2AFYGcAUy and please feel free to share this with anyone you know!