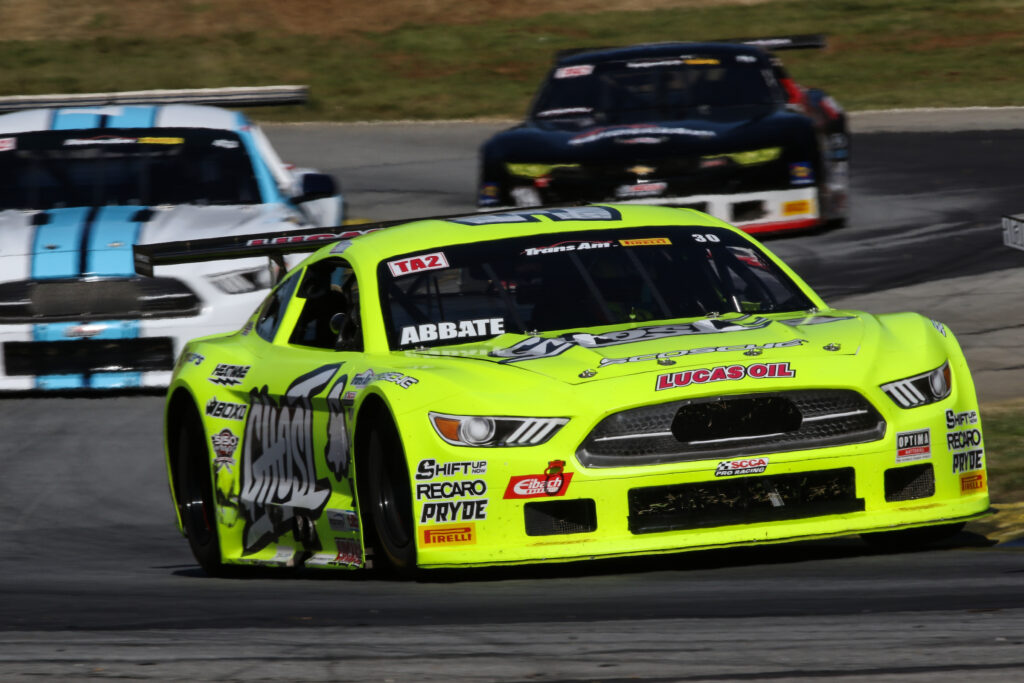 Road Atlanta is a daunting track with everything from high speed straights to technical tight corners and blind hills.  The Trans Am National Tour series presented by Pirelli held its 3rd round at this iconic track and it was nothing short of an amazing weekend.
Driver, Michele Abbate, of the #30 Ghost Energy TA2 Mustang was looking forward to hitting the track at a familiar place for the first time this year.  Abbate raced with BC Race Cars for the first time in 2020 in her National Tour debut at this track and it's been an anticipated return for both her and the team.
"I really love this track, and I am most excited to see how I have progressed over the last 2 years with my driving, in addition to seeing how the Mustang lap times compare to the BC Race Cars #20 Camaro times I made two years ago," Michele said.
The test day showed promise as at the end of the day Abbate had shown a slightly faster pace to her previous visit.  With a new set of tires on the #30 and a few set up adjustments, in practice 1 Abbate bettered her time by 1.5 seconds with a 1:25.6
As the field headed into qualifying Abbate earned her spot in the faster qualifying group inside the top 20.  Although for official qualifying Abbate continued to get faster, putting down a 1:25.3, but was just outside the top 20, P22, for the race start.  Teammate Misha Goikhberg earned the P7 position, with the top 7 cars being within 1 second of each other – the 43 car field was definitely stacked with talent.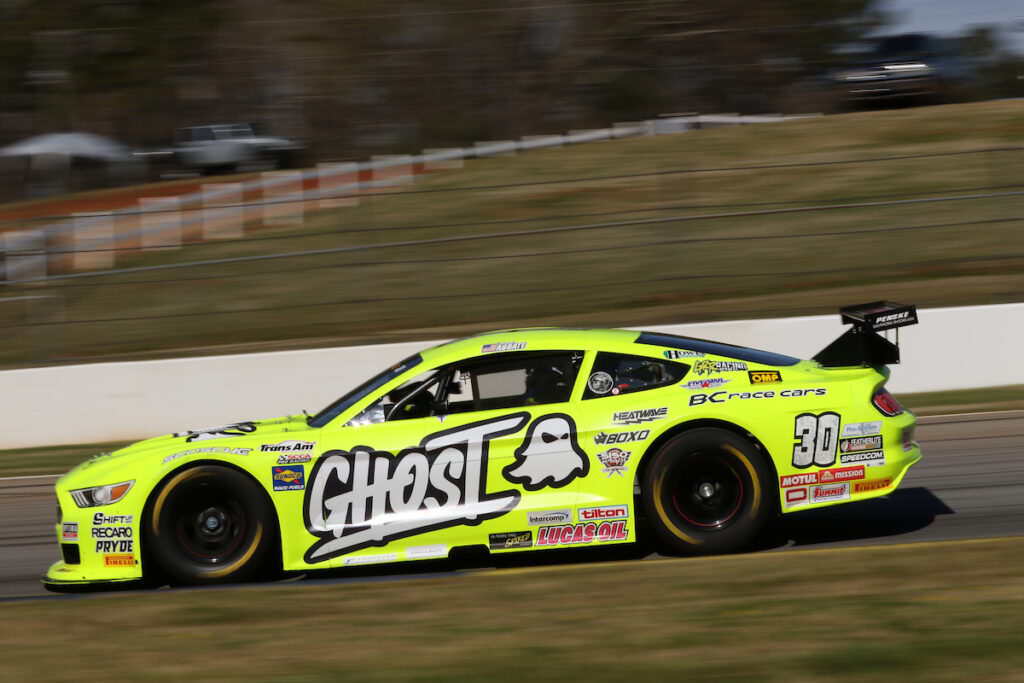 On Saturday, Abbate was feeling good going into the race.  She was optimistic about driving smart and being there at the end.  Early in the race she began advancing through the field.  Making clean passes and continuing to hold her own.  She had some great battles on track and was running strong in the P14 position.  On lap 28 she made contact with a lap traffic car, sending her through the grass of the esses.  Thankfully she was able to avoid the walls and continued on, only losing 2 positions, but her splitter was falling off and she had not other choice but to come into the pit.
The BC Race Cars team made a quick effort for repair, sending her back out, still on the lead lap, but unforunately the repair did not hold and Abbate had to head to pit lane again.  Relentlessly, the team cut off the front splitter allowing Abbate to return to the race, laps down, but able to receive the checkered flag.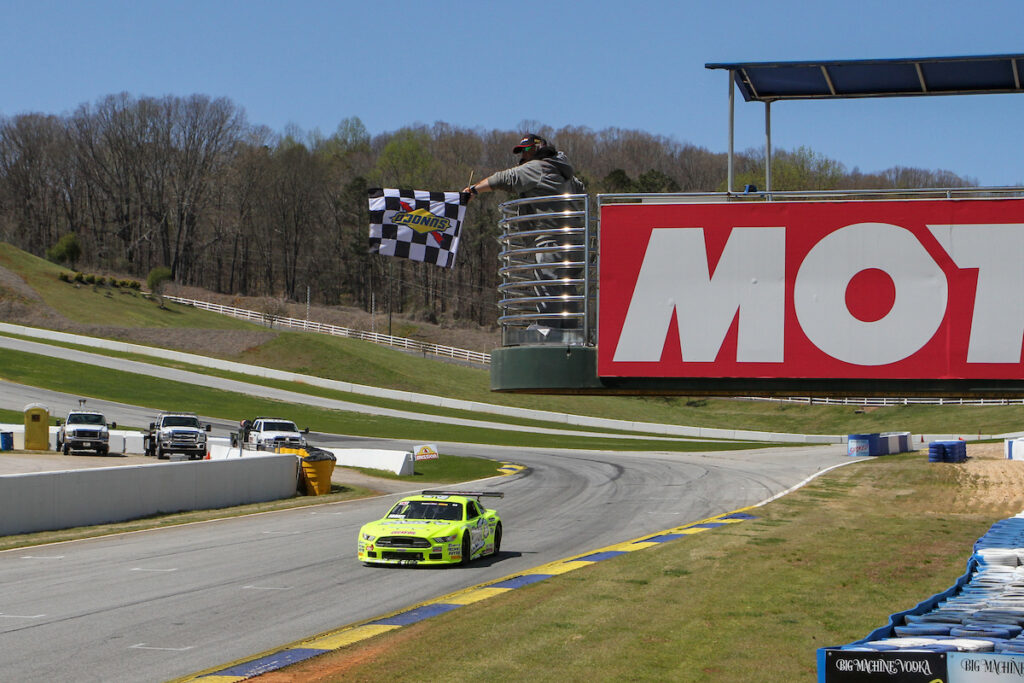 Respectfully, with two visits to pit road, a damaged car, and a serious lack of front end aero Abbate finished P27 of 43 cars and only 1 lap down.  "I am always thankful to take the checkered flag but it is definitely unfortunate to have a good finish slip away from us like this.  I'm going to do everything I can during these next 4 weeks to come back as strong as possible for the West Coast swing!  It will be awesome to be at Laguna and Sonoma where I am much more familiar with the tracks.", she shared.
"This was still a rewarding weekend and I was able to show my potential on a track that I am somewhat familiar with.  I am so grateful for the support of my sponsors and their belief in my abilities to compete at this level.  Without them I wouldn't be here and my focus is to continue to do my best and make them proud to be behind me."
Watch the Road Atlanta TA2 Feature race on CBS Sports Network this Sunday, April 3rd at 5:30pm EST.  Stay tuned as the Trans Am series heads to the West Coast for another back to back race weekend – first we hit Laguna Seca April 23/24 and then to Sonoma April 30 – May 1!  You can stay up to date on all things Grr Racing with the Official Grr Racing app, available for all android devices on the Google Play Store!