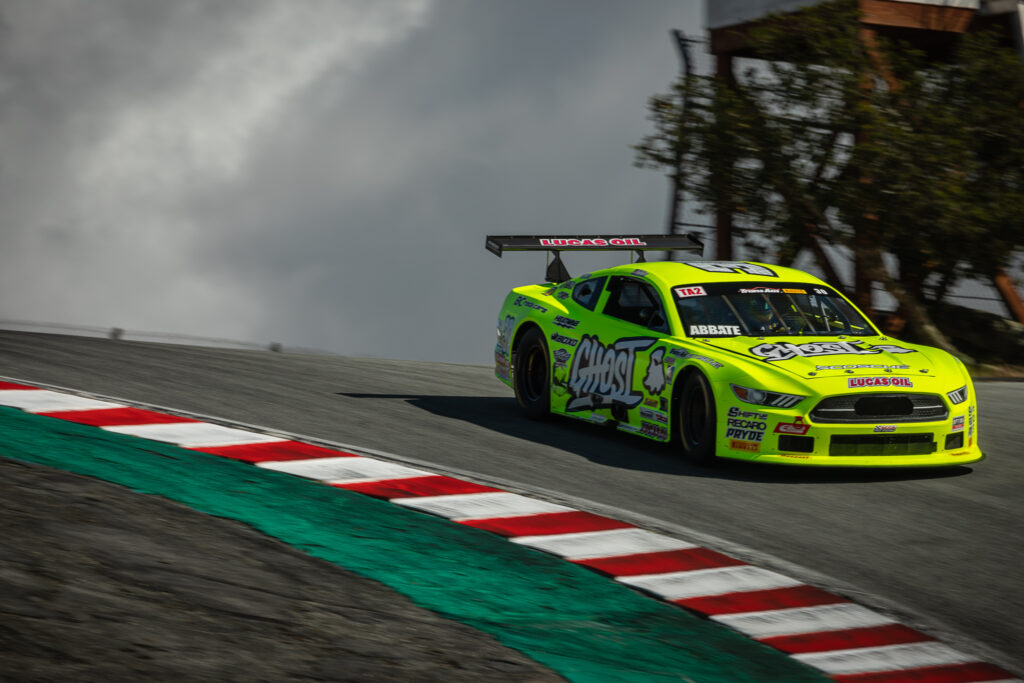 Top 15 Finish for Abbate at Laguna Seca
Round 4 of the Trans Am National Tour Series presented by Pirelli was held at the historic WeatherTech Raceway Laguna Seca track in Monterey, CA. The TA2 class had a total of 44 entries including both the National Tour series and Western Series combined.
Michele Abbate, driver of the #30 Ghost Energy TA2 Mustang prepared by BC Race Cars, has been anticipating the series' return to the West Coast.
"I am really looking forward to getting to a few tracks that I am familiar with; both Laguna and Sonoma I have been to more than once and I am more than excited to be able to focus more closely on my race craft rather than also trying to learn the track."
"My goal is to finish the race with minimal contact so that we can head to Sonoma with strong car. I really LOVE the Sonoma track and want to put myself in the best position I can for that race next weekend", she shared.
Abbate had an excellent weekend, continuing to build progress in the Ghost Energy TA2 Mustang. Friday's practice session still had a wet track, putting down a 1:33.5 for her best of the day.
As she head into practice she bettered her time by 2 full seconds with a 1:31.5, again; landing her personal best. "Last year we left the track with a 1:32.9 so I am really happy to see so much progress with the new car and team", Michele explained.
The qualifying groups were split into two groups based off the drivers' best practice times. Abbate was the first car of the 2nd group, but unfortunately, she was unable to get a traffic-free lap for the first 6 laps of her qualifying session – passing cars on every lap. On her 7th lap, Abbate put together a 1:31.1 lap time that earned her the P27 position. "Although this is a bit farther back than we are hoping, I am not disappointed because I was still able to earn my personal best lap time at this track. We will just need to do some work during the race", she said.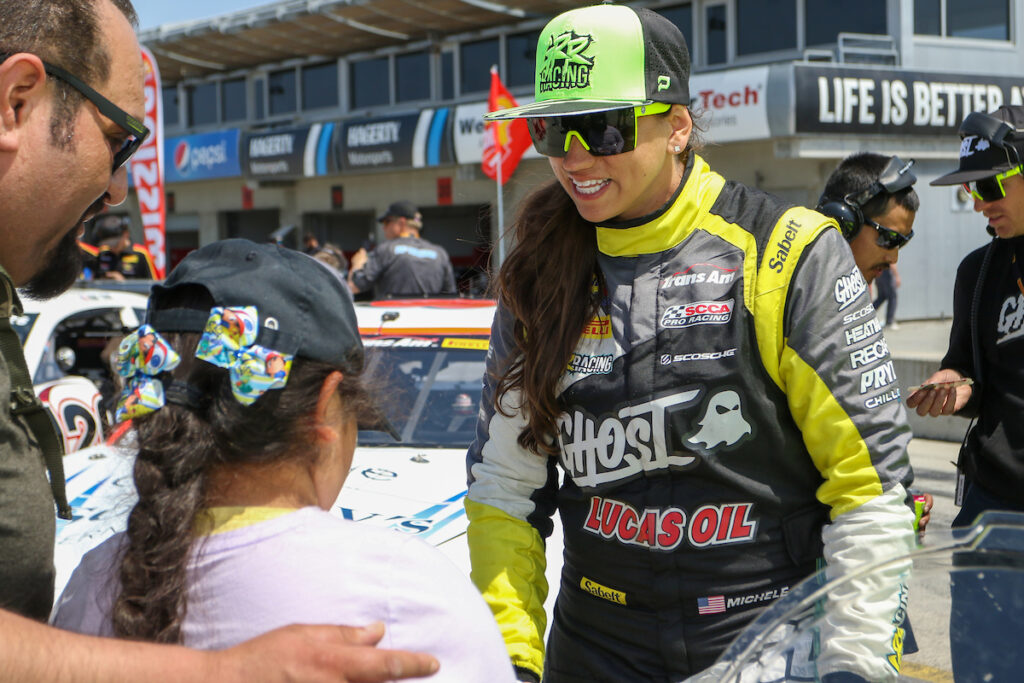 On Sunday the 44 car TA2 field took the green flag and Abbate put her head down from start to finish. She made a very impressive run, gaining 10 positions from her starting spot, crossing the line P19 overall and P17 for the National Tour series. Abbate gained two more National Tour positions after post race penalties officially earning her the P15 spot, her 2nd top 15 finish for the season.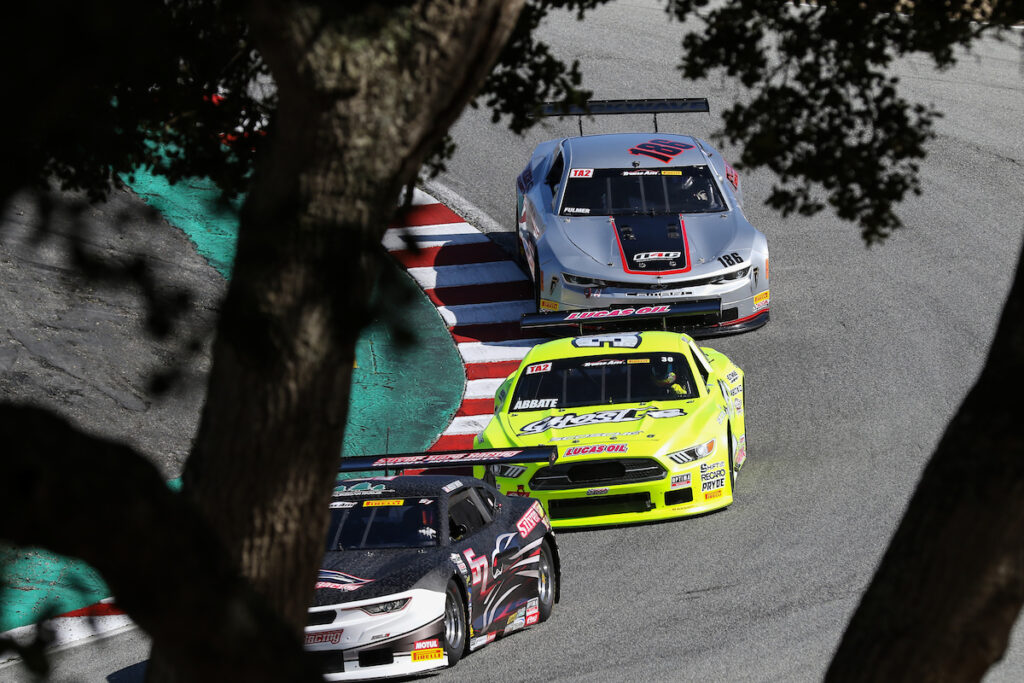 "This was an excellent result for us. The TA2 class is absolutely stacked with so much talent and we just need to keep up our momentum and drive smart. I am beyond relieved to be able to head to Sonoma with minimal work for my team. A huge thank you to the BC Race Cars team, and my husband, Anthony Philleo, for keeping the #30 Ghost Energy car at its best all weekend long. I cannot wait for next weekend!" Michele shared.
Be sure to catch the replay of the Laguna Seca race on CBS Sports on Sunday, May 1 at 6:30 p.m. ET, with an encore presentation that night at 10 p.m. ET.
The next round of the National Tour Trans Am TA2 series is also on Sunday May 1st at Sonoma Raceway in Sonoma, CA!  Title sponsor Ghost Energy will be showcasing a vendor booth at Sonoma Raceway, so be sure to stop by and grab an ice cold drink and some swag if you are at the track!