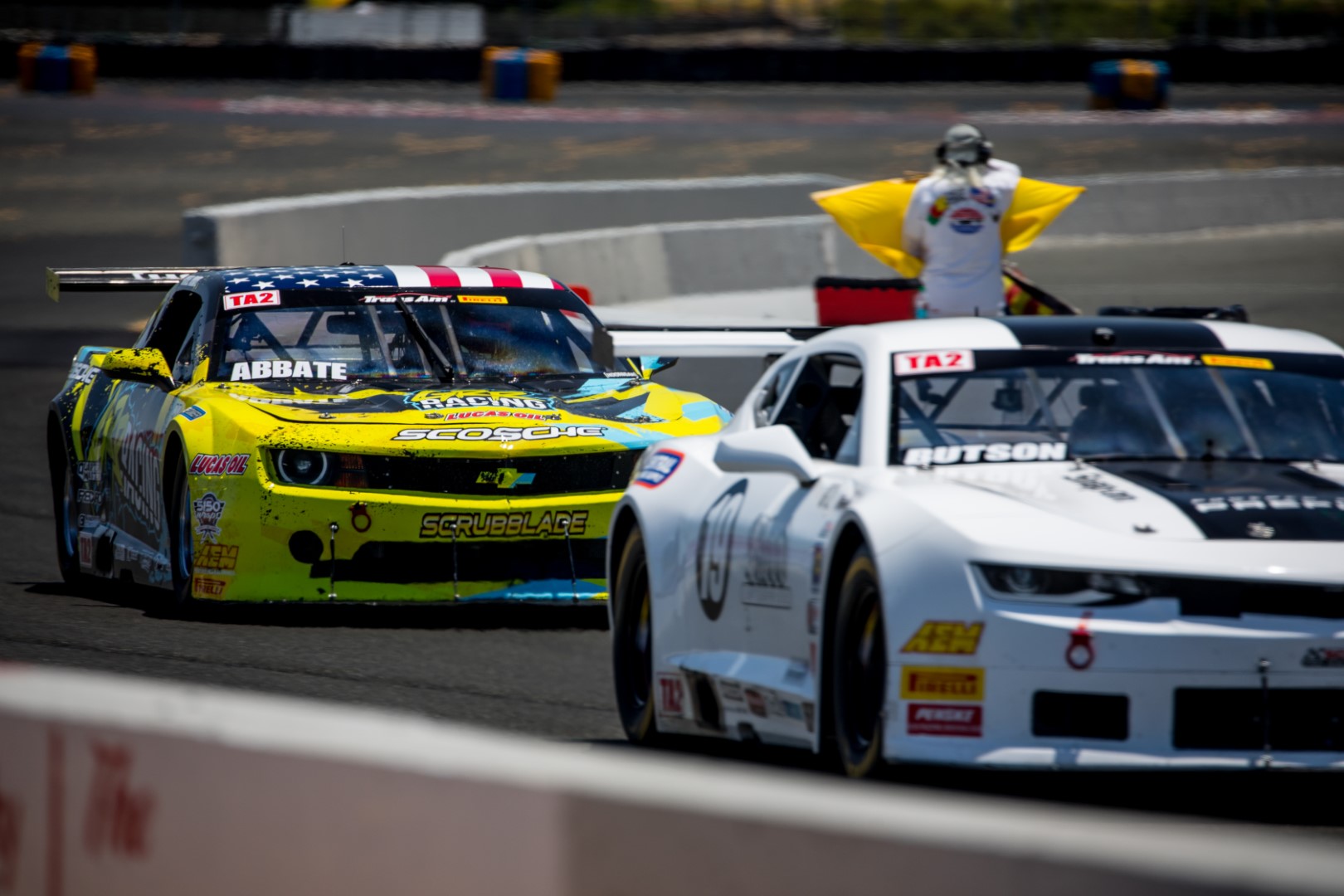 Sonoma Rewards Grr Racing with Best Finish
Las Vegas, NV – The 4th round of the West Coast Trans Am series presented by Pirelli was held at Sonoma Raceway this past weekend.  The Grr Racing team was feeling confident going into this round because of the knowledge they had gained from their podium finish in GT1 at the SCCA National Championship Runoffs.
The team opted into their first test day of the year on Friday where they made several improvements to the set up of the car.  "We were able to dial into a few specifics on our set up that allowed us to make more progress on track", Crew Chief Anthony Philleo explained.
The qualifying session on Saturday wasn't the most rewarding, as the single lap that Abbate logged came through after coasting from turn 11 to start finish, after her throttle cable snapped on exit.  "I was truly surprised that we still ran a somewhat competitive time!", Michele laughed.  Fortunately, class competitors from the Shockwave team provided Grr Racing with a new throttle cable to help get them back into the Sunday feature race.
The lack-luster one-lap qualifying time placed Michele P8 on the grid of 11 as the field head out to take the green flag.  The 38-lap race was ultimately dominated by 17 year old NASCAR K&N Pro driver, Derek Kraus, driving the #11 Shockwave Camaro.  Abbate drove a clean and consistent race earning herself a P7 finish, but a 40-second penalty to the 24 car promoted her to P6, the best finish for the team this year.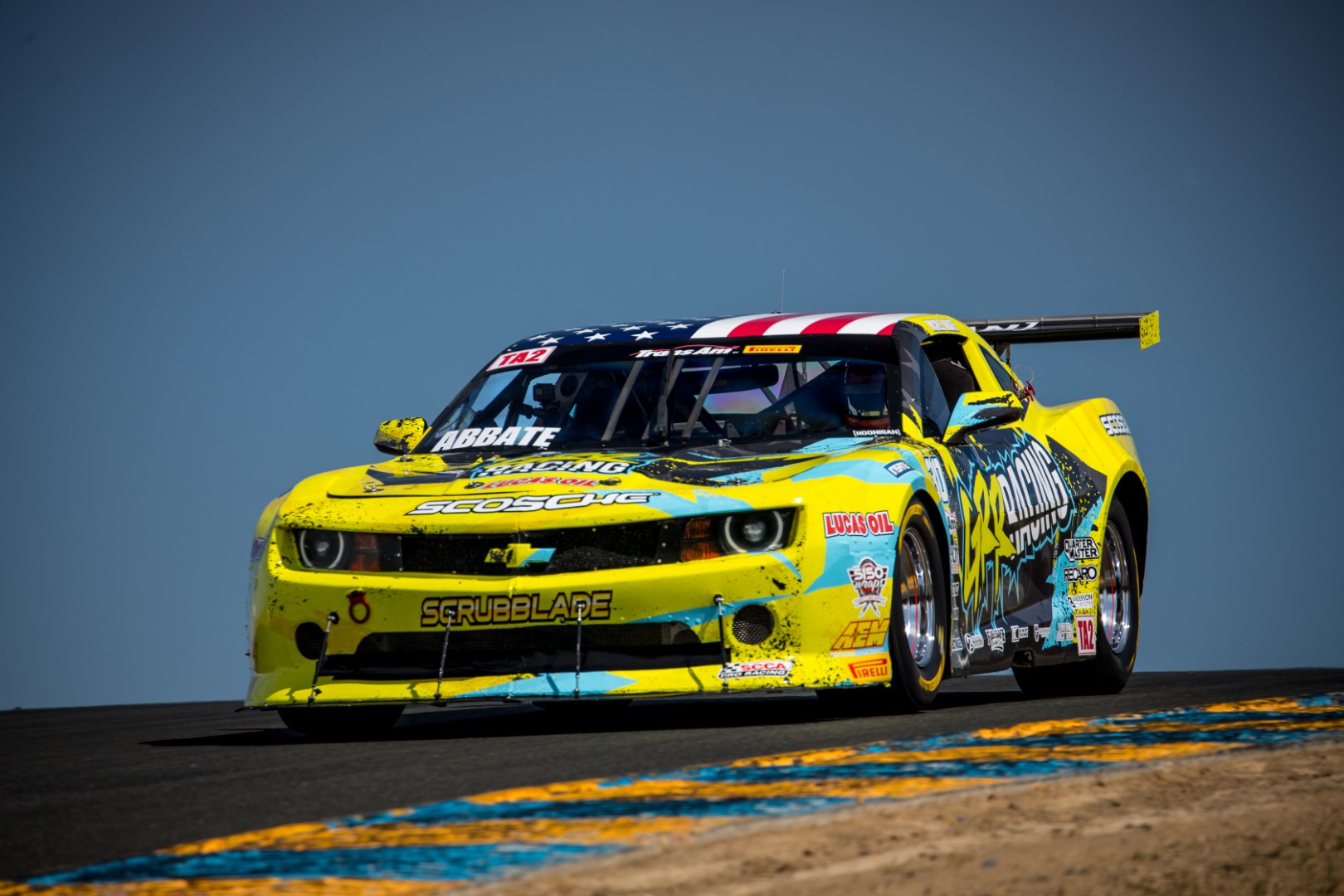 "I am so proud of our efforts and it's nice to continue taking steps in the right direction.  Our season had a rough couple of starts but I feel we've made a good showing, both at Laguna Seca and here at Sonoma, and we'll look to Portland to carry the momentum forward," Michele shared.
Abbate's Sonoma finish advanced her into the 6th position for the overall 2019 Trans Am West Coast Championship points, and she is currently the highest placed first-year rookie on the west coast.  The team will be showcasing their Grr Racing TA2 Chevy Camaro at Eibach Headquarters in Corona, California on July 17th for the All American Meet.  Stay tuned for more updates by following us on social media via @grrracing and @m1cheleabbate and be sure to check out the new apparel from our partners at Pryde by visiting 
www.grrracing.com/shop
 !