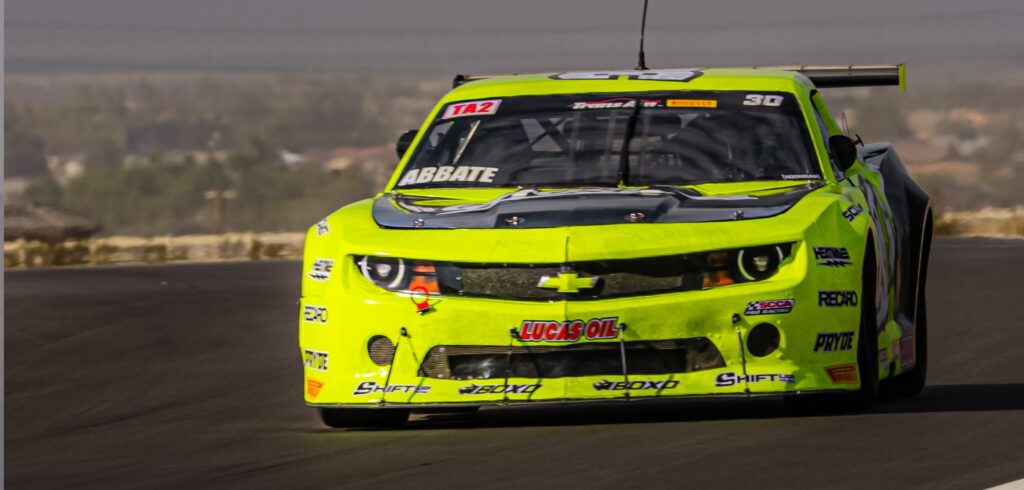 The Trans Am National Tour Championship Series season finale is set for the world famous Circuit of the America's in Austin, TX on November 6th. This round will include the Western Division and Pro/Am Championships on track at the same time and the TA2 car count is expected to be at a record high once again – currently at 55 cars!
Driver Michele Abbate will be competing in the final round in the #130 GHOST Energy x Grr Racing Chevrolet Camaro – the same car she had used at this year's Sonoma qualifying session and her previous 3 years of the Trans Am West Coast series. The team will paddock alongside the Franklin Road Apparel/Showtime Motorsports camp.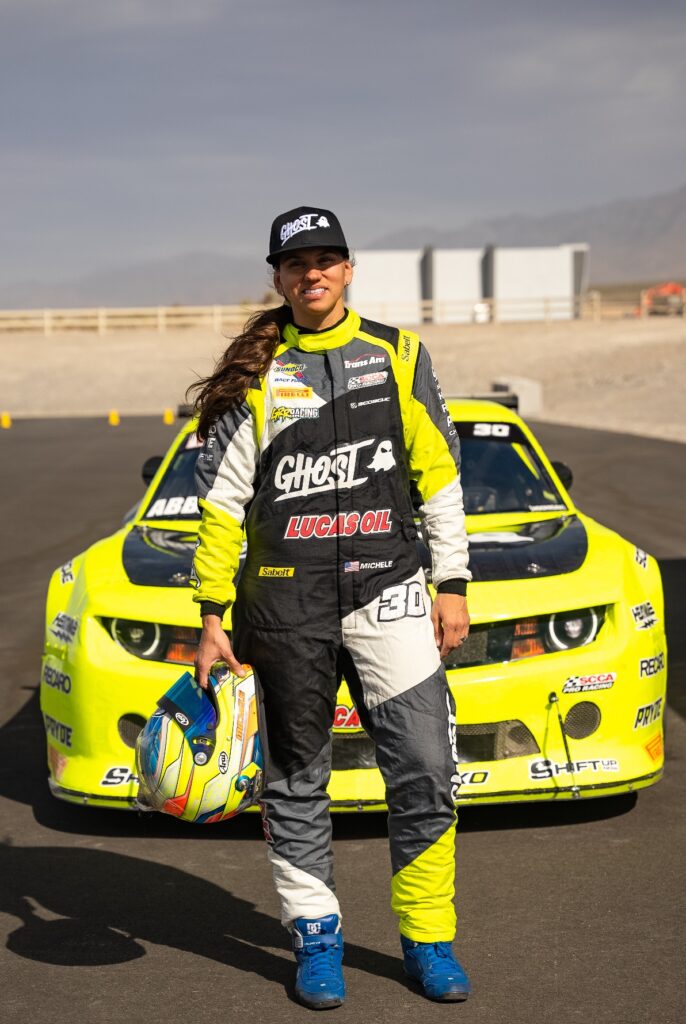 "I am genuinely excited to make our return to COTA. It's a very challenging track and I'm looking forward to seeing the progress I have made over the year as I get back into our GHOST Energy x Grr Racing Camaro. I am also very honored to have the support of the Franklin Road/Showtime Motorsports team and Ken Thwaits as we enter the race weekend," Michele explains.
"We are really pleased to be working with Michele this weekend at COTA. We will do everything in our power to support her team and provide any intellectual, mechanical, and asset knowledge that we bring to the table. We want her to end the season with a strong finish and cap off the 2022 season on a high note!", Showtime Motorsports team owner and driver, Ken Thwaits shared.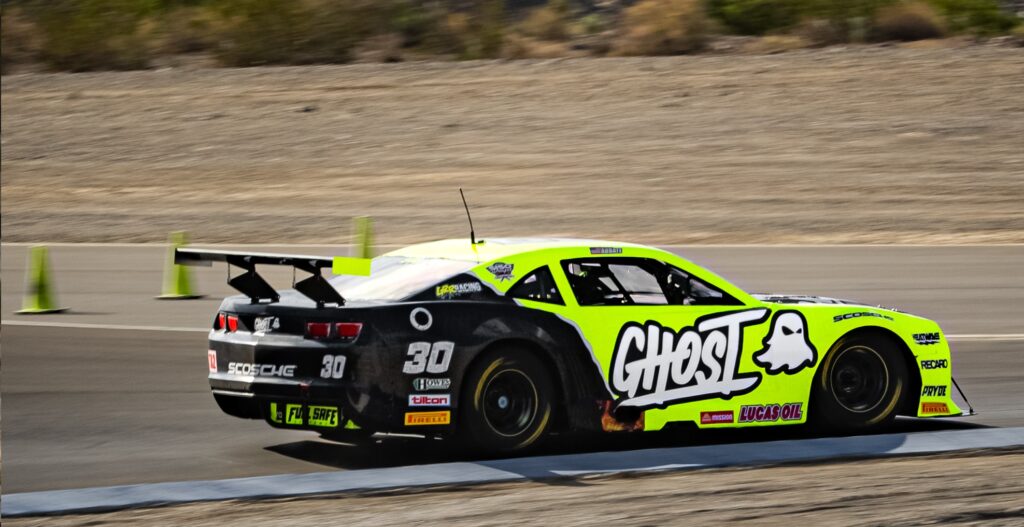 "We are looking forward to the COTA event and have been putting in the preparation for it. We have put a lot of updates and effort into the #130 GHOST Energy Camaro; it has a fresh Katech motor and new Andrew's transmission – we've tested it and it's ready to rip," said Crew Chief Anthony Philleo.
The race weekend will kick off late afternoon with a test session on Friday as the sun sets, and then Saturday will host the official practice and qualifying sessions. Be sure to tune into your Grr Racing app (android devices) and follow the livestream for Sunday's final race at 11:45am CST on 
www.speedtour.tv
 ! Sunday evening is the annual Trans Am Honor Awards Gala where class Champions will be crowned, as well as the Fan Favorite winners! Follow along on Michele's social media for updates throughout the week!