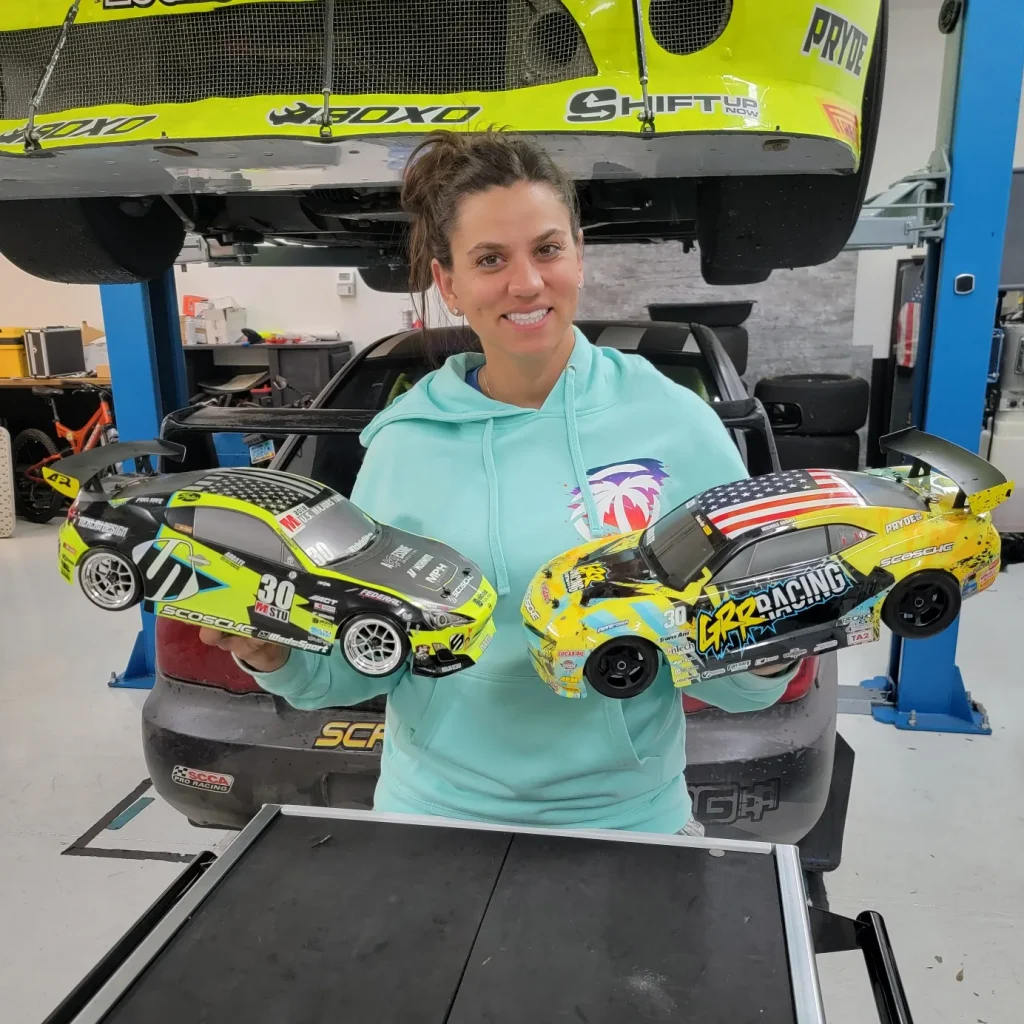 For over a decade Michele Abbate, Grr Racing,and HPI Racing have had a growing relationship, even before they knew it. Husband and Crew Chief Anthony Philleo first came up with the idea to recreate Abbate's championship winning Scion tC by replicating it with use of one of HPI Racing's clear bodies. Little did they know the tradition would continue in the following years, gaining the global attention of the brand in 2018.
In 2019, HPI and Grr Racing partnered to introduce their very own replica Scion FRS that was raced in the SCCA US Majors tour, dubbing it the "Michele Abbate 'Grr Racing' Touring Car (See it here: https://www.hpiracing.com/en/kit/120090 ). Now, with the Grr Racing's team transitioning into the professional Trans Am Road Racing Series in the ultra competitive TA2 class, they have done it again!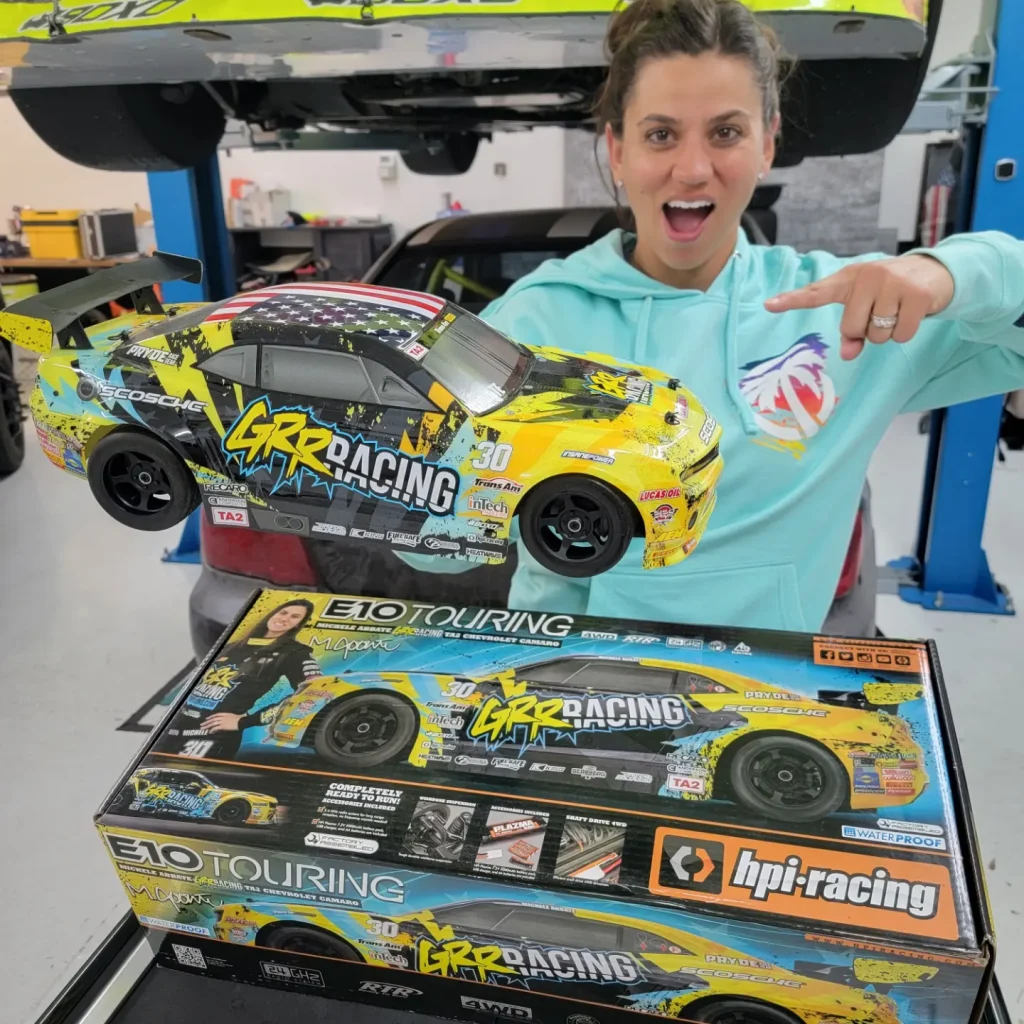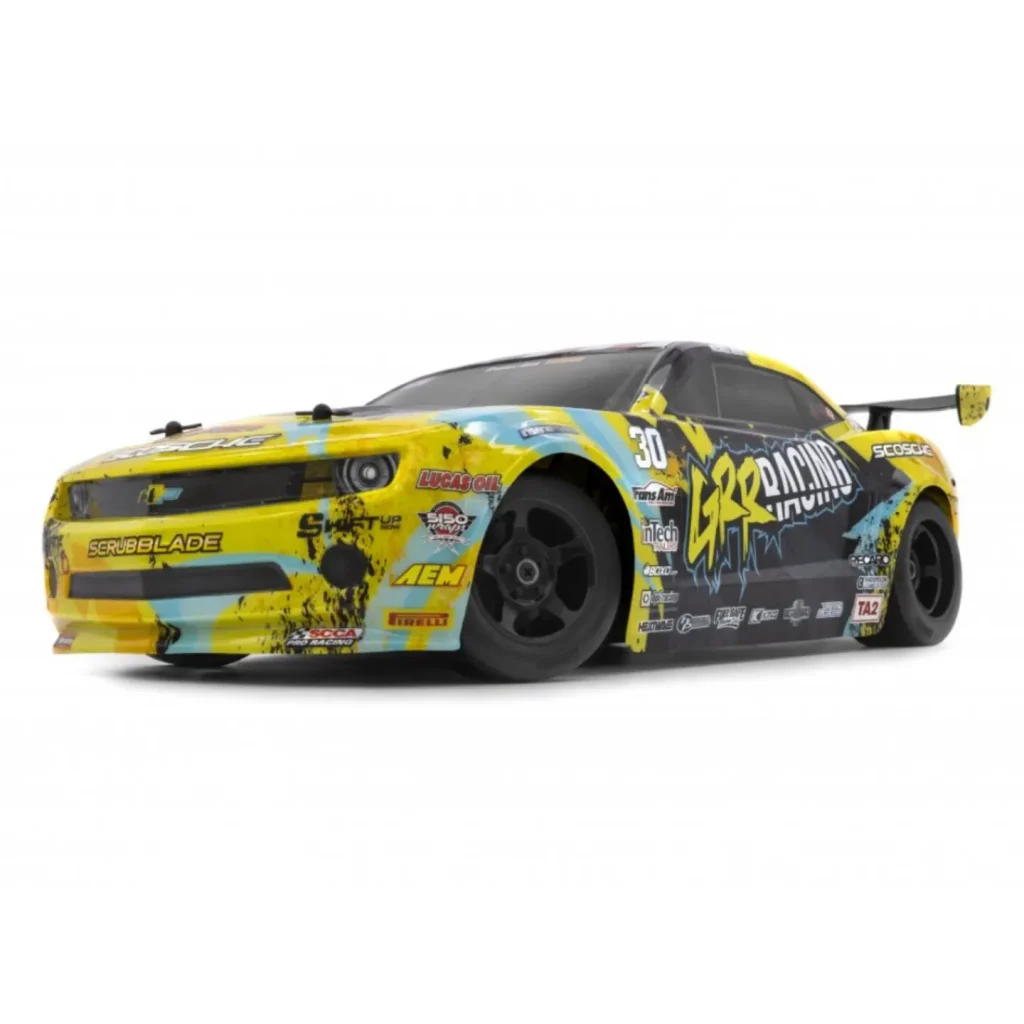 Together HPI Racing and Grr Racing have brought their Trans Am Grr Racing livery to life in a full replica of their debut livery. Boasting some unique features like brand new TA2 style racing wheels and it even comes equipped with the iconic TA2 rear mounted wing all mounted on their E10 touring chassis. You can catch a glimpse of the first look at:
https://www.hpiracing.com/en/kit/160334 and register for updates so you don't miss out!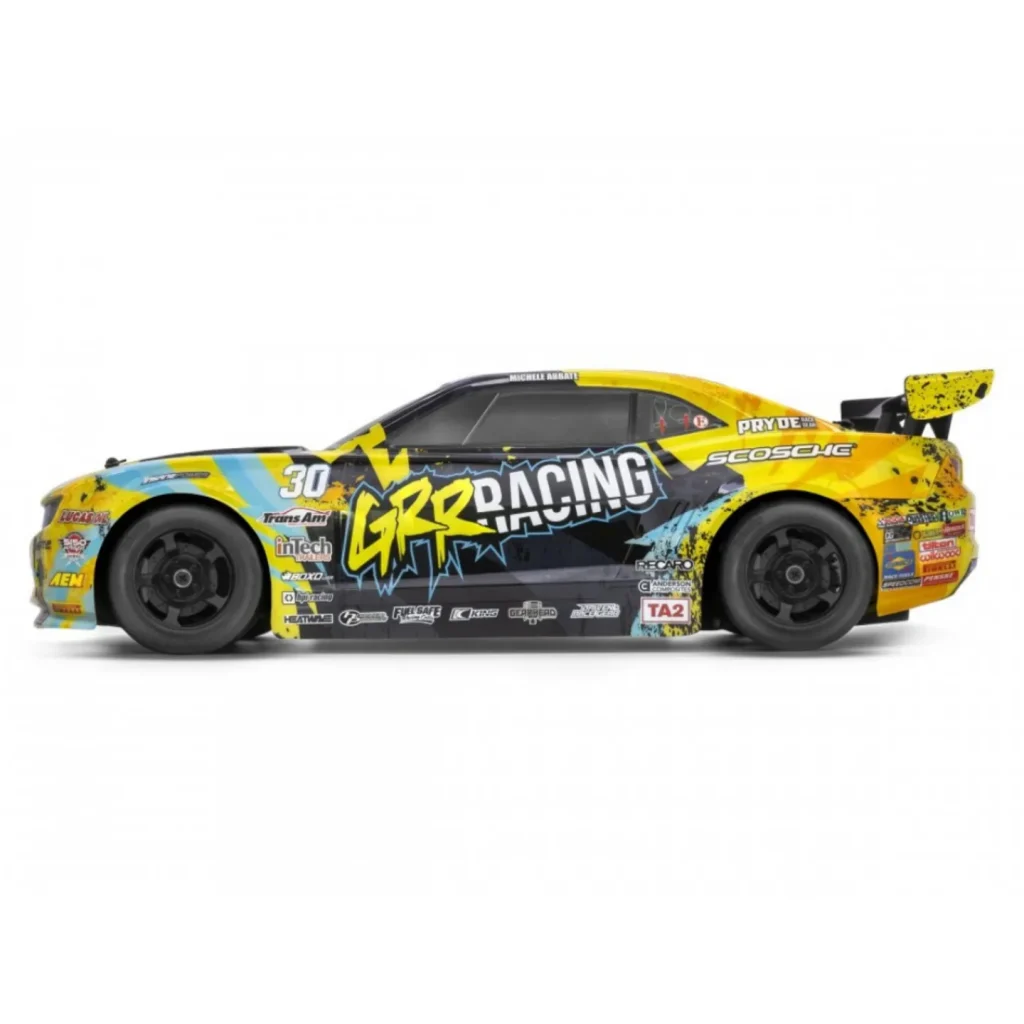 Be sure to follow Michele on social media at @M1cheleAbbate, as well as @GrrRacing on instagram! We look forward to sharing more details about availability and ordering soon!