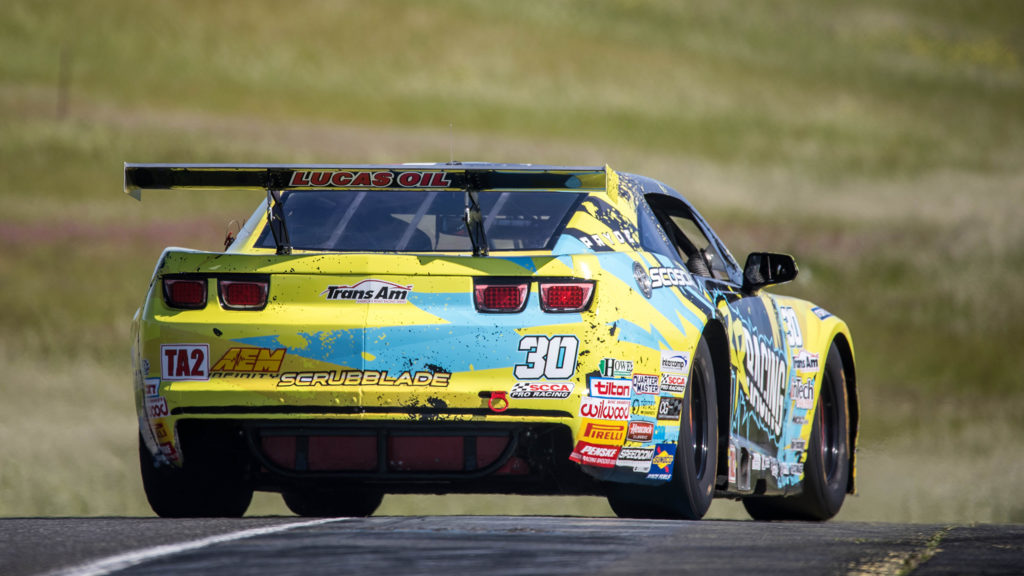 Las Vegas, Nevada – Grr Racing is excited to share that multi-year partner, Scrubblade Wipers, has extended their support through the 2019 season.  Based out of Temecula, CA Scrubblade offers a variety of quality products with their staple item of high quality wiper blades that feature their scrubbing design to deliver a clean wipe like no other blade on the market.  Scrubblade has helped propel Michele Abbate's racing career throughout her championship winning years of SCCA and even helped sponsor her DirtFish Rally School tuition so she could expand her discipline to the rally world.
"We are proud and thankful to have the support and belief from the entire Scrubblade family as they join our efforts into the professional Trans Am series for the 2019 season.   My favorite part about Scrubblades are not only that it's absolutely the best blade on the market, it's 100% universal too!  We have Scrubblade wipers on the race car, street cars, tow truck, and even on our team motorhome!  If we see rain, mud, sleet, or snow in sight we never need to worry!", team owner and driver Michele Abbate explains.  CEO/Founder Billy Westbrook stated, "Starting our company from an idea takes a ton of dedication, passion and goal crushing. We like to support people with those same qualities. That is why we have teamed up with Michele and Grr Racing!"
Along side their revolutionary wipers, Scrubblade also offers Wiper Fluid tablets for extra cleaning on tough grime like bugs, dirt, or debris that drop right into your reservoir and dissolve in seconds.  Be sure to check out 
www.Scrubblade.com
 or your local auto parts store to experience the most innovative and best working wipers you can find!
Catch the team at the next race April 26-28 and enter the raffle for your chance to win a set of Scrubblade wipers!
About SCRUBBLADE
Founded in 2006, SCRUBBLADE provides the next generation of wiper blades to both the Automotive Aftermarket and Heavy Duty professional markets, differentiated by its patented scrubbing feature, the way the brand is connected to the end user and its exceptional customer service. The true innovation is found in the product's small triangular scrubbers designed to cut through debris for a cleaner, particle-free windshield. The inside trailing blade then removes remaining water and debris for a significantly better wipe. SCRUBBLADE believes in giving back to various charities while helping to support people and their passions along the journey of life. Outperfrom. Outlast.