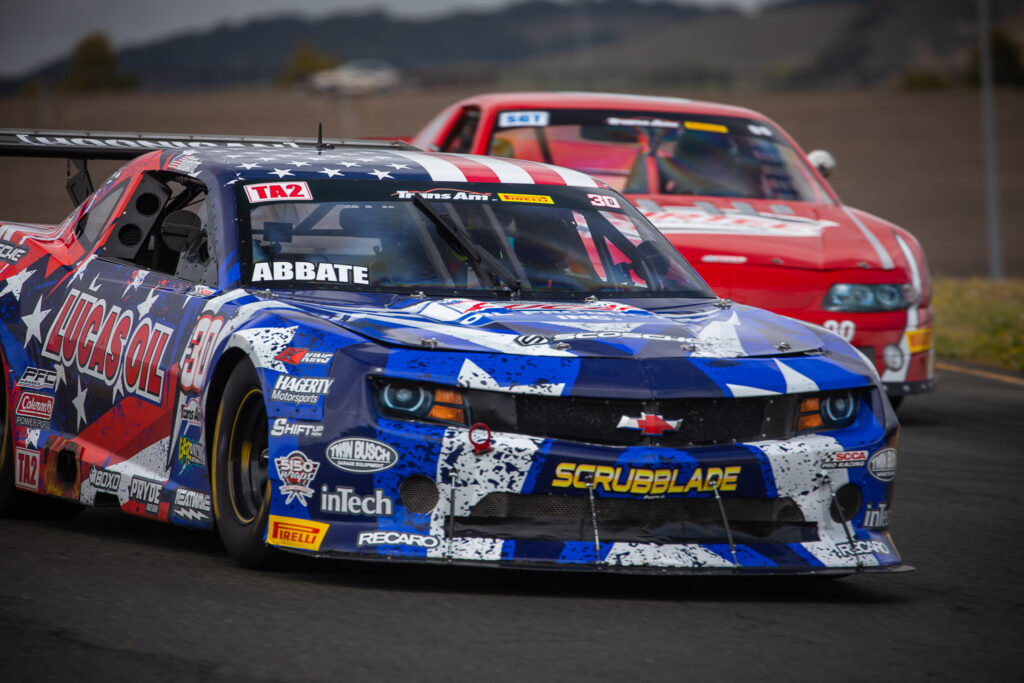 takes top 5 Finish for West Coast Trans Am Season Opener at Sonoma
The first race of the 2021 Trans Am West Coast Series presented by Pirelli kicked off this past weekend at Sonoma Raceway.  The Grr Racing team has put an extensive amount of work into improving their car's set up during the offseason.
Crew Chief Anthony Philleo shared, "We are really looking forward to a successful weekend as we head to Sonoma.  There's a large field of talent for this season opener and I know we are ready to put up a good fight".  The team has made improvements to their transmission and car set up from suspension to brakes.  The #30 Lucas Oil Chevy Camaro is ready for battle as they enter the weekend.
Driver and team owner Michele Abbate took advantage of the test day and was able to pull together her personal best lap time during qualifying with a 1:41.3, allotting her the P13 position out of 22 overall in the field. "Although I am proud of my personal improvement, on paper the result does not look as strong.  I look to continue to improve my qualifying results, we are making progress each time we hit the track.  I am always my strongest at the end of the race, so I am eagerly awaiting what the weather will bring and the improvements we can make on the end result of the race".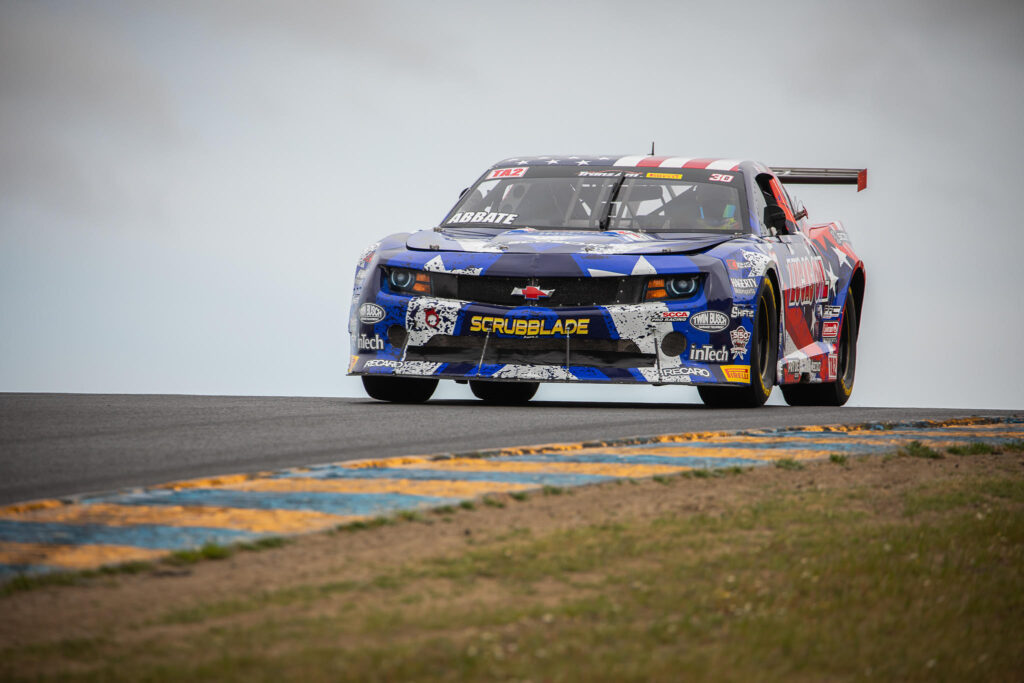 Everyone was anticipating a lot of rain for the Sunday feature race, but mother nature kept everyone on their toes, as the cars lined up on grid there hadn't been a rain drop all day.  As soon as the field fired up their cars on pre-grid, the drizzle began to come down.  Abbate made several early moves once the green flag flew.  She was able to muscle her way into P6 overall, and P4 in the West Coast standings, as she has always showed success in the rain.
A caution came out and the field came back together.  Michele found herself surrounded by action for most of the 100-mile race.  She fought hard and was able to improve her starting position by several positions and earned an 8th place finish overall, and 5th place for the West Coast Championship.
"This was an excellent points race weekend for us.  We had some really challenging conditions out there, and some really talented drivers.  I am super proud of our top 5 finish and happy with the outcome as we head to Laguna Seca in just a few days.  This is exactly what we needed to start the season off and I am looking forward to more success next weekend.  We will continue to focus on our own improvements and keep our heads down for consistent finishes.  I want to get back on the podium but I know it takes a lot to get there", Michele explains.
Next weekend the team will take on the 2nd round of the West Coast Championship Series at Laguna Seca on May 1st.  The event will be livestreamed and the series will join the National Tour drivers with over 40 TA2 cars!  It will definitely be a site to see!  If you haven't yet, be sure to download the Grr Racing app in the google play store, or by clicking the link here:
https://play.google.com/store/apps/details?id=com.joel.grrapp
The app will keep you up to date with all the team happenings of Grr Racing, provide exclusive content, and insider news!  Currently only available on Android devices.  Otherwise you can follow Michele and the team on instagram, facebook, twitter, and youtube!