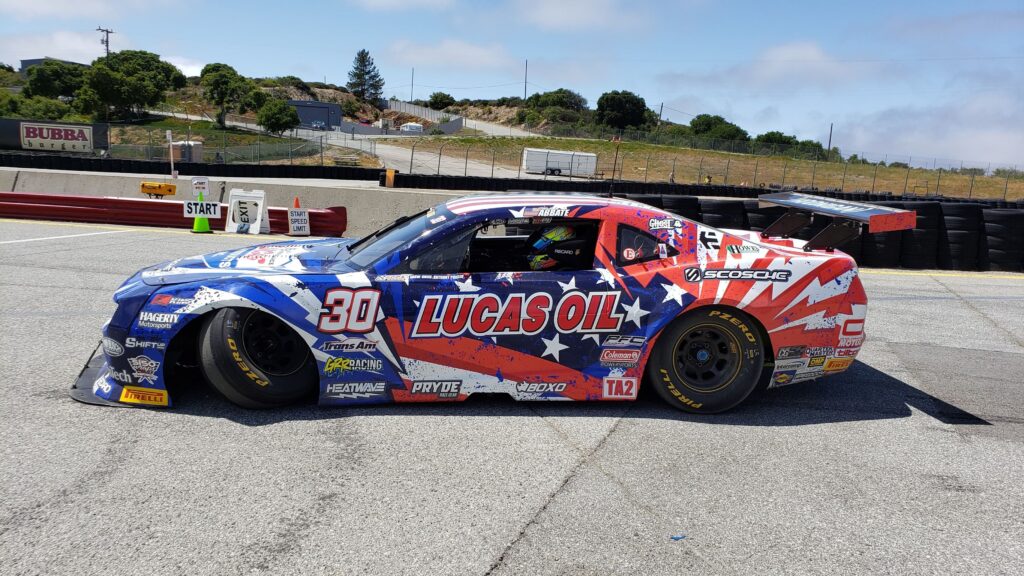 Tough Luck for Abbate at Laguna Seca
This past weekend was round 2 of the Trans Am West Coast Championship Series Presented by Pirelli at WeatherTech Raceway Laguna Seca.  Michele and the Grr Racing team headed straight to the event after an impressive top 5 finish at Sonoma to kick off the season.  "I am so proud of our first race result, and the improvements we have made in our #30 Lucas Oil Chevy Camaro.  Our new Andrews Transmission has made a world of a difference and we are finally getting our chassis all dialed in – I am looking forward to racing with the National Tour this weekend", Michele shared.
She showed great pace during the test day on Thursday, landing the 3rd fastest time in the West Coast class. "We haven't been here since 2019 but we have already made huge improvements in our lap time since then, so things are looking good for us", Crew Chief Anthony Philleo shared.
Qualifying showed an amazingly intense battle for tenths and hundredths of a second in both West Coast and National Series.  Abbate secured the P6 position for West Coast and a Top 20 time for National Tour out of the 38 car field.  "I am super happy with my personal best time of a 1:32.9, even though it put us right smack in the middle of the field, I look forward to the 100 mile race to the checkered flag", Michele mentioned.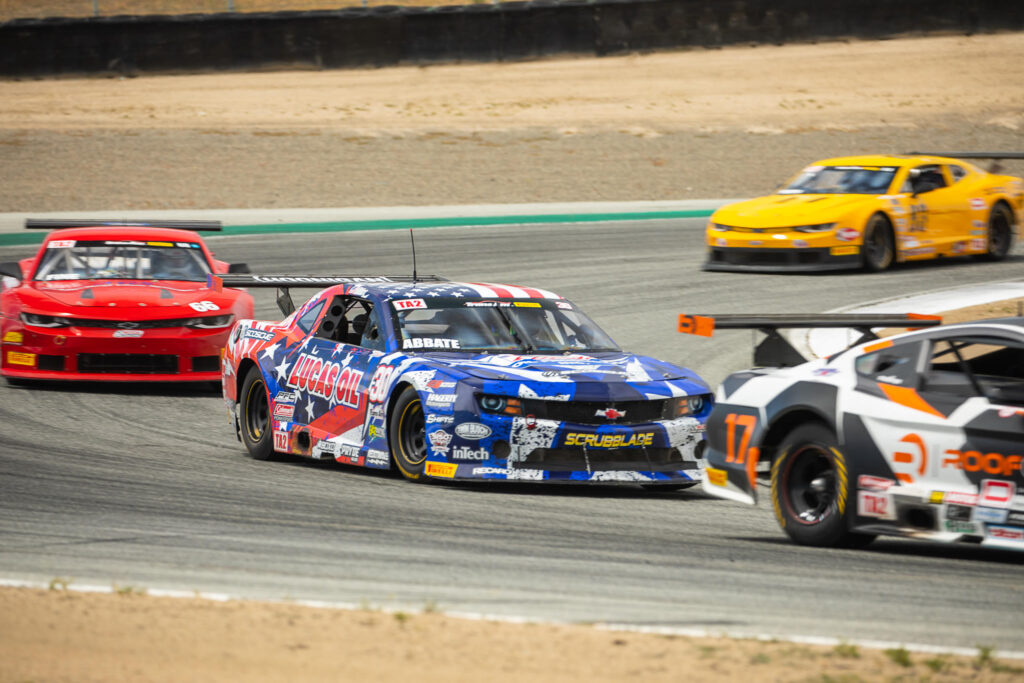 The green flag dropped and the 38 car field roared through the hills of Monterrey at this historic track.  Abbate was showing good pace until 3 laps in when she made contact with the car in front of her, sending them both into a spin.  Michele was unable to get her car fired up, resulting in a tow to the hot pits. "The car was just too hot, and the starter failed to kick the motor over", Anthony explained.  Once on pit road, the car still would not fire, so the Grr Racing team worked to push start Abbate up the hot pit lane… in several failed attempts, they found support from their direct competitors, Nelson Motorsports, and engine track side support, Beau from Katech, all laid hands on the #30 to get a good run and Abbate was able to drop the clutch and get it fired back up and on track.
Several laps down but competitively picking off cars and making up laps, Abbate started making good progress.  Although, only a few laps later she entered turn 9 and felt the front end wash out; as she headed towards turn 10 the entire front left wheel collapsed, forcing her off the track and into the dirt.  She carried the momentum and limped the car to the pits.  The #30 Lucas Oil TA2 Camaro suffered a broken spindle, causing it to retire from the race.  "It is pretty heartbreaking to come out of this race with a DNF, but, we are so grateful that we have minimal damage from such a catastrophic failure.  We have less than 2 weeks to get it ready for Thunderhill and I am thankful for all the support from our partners.  We will get it fixed and focus forward", Michele shared.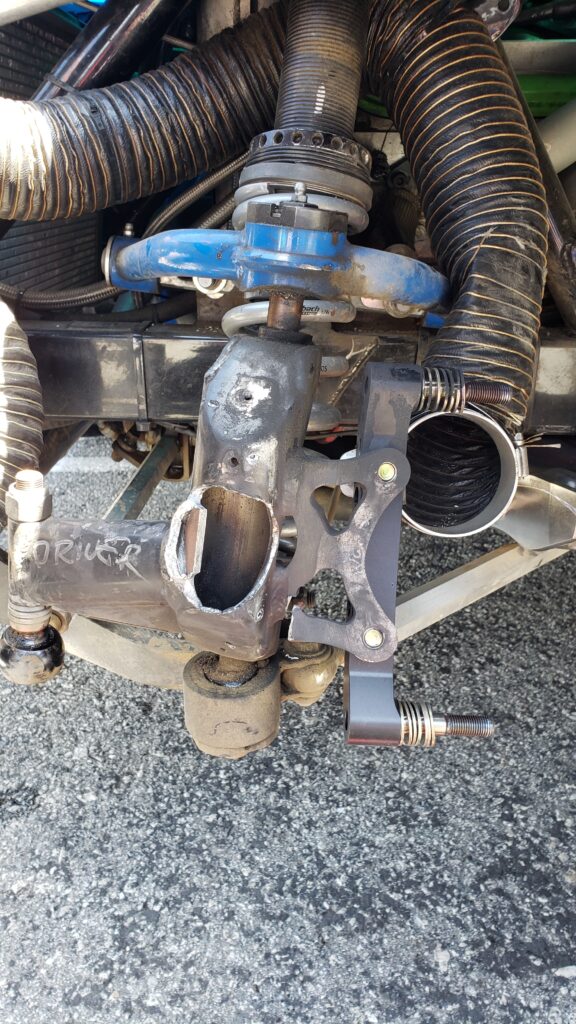 Abbate finished 14th out of 15 in West Coast and 31st out of 33 in the TA2 field and 31 laps down (provision race results).  A disappointing weekend but the team will be back in full force for the next round of the Trans Am West Coast series at Thunderhill Raceway May 15-16th.  Be sure to follow Michele on social media at @M1cheleAbbate and don't forget to grab your favorite Lucas Oil Products at your nearest auto parts store!  If you haven't yet, be sure to download the official Grr Racing app, available on all android devices in the the Google Play Store, or by clicking here:  https://play.google.com/store/apps/details?id=com.joel.grrapp