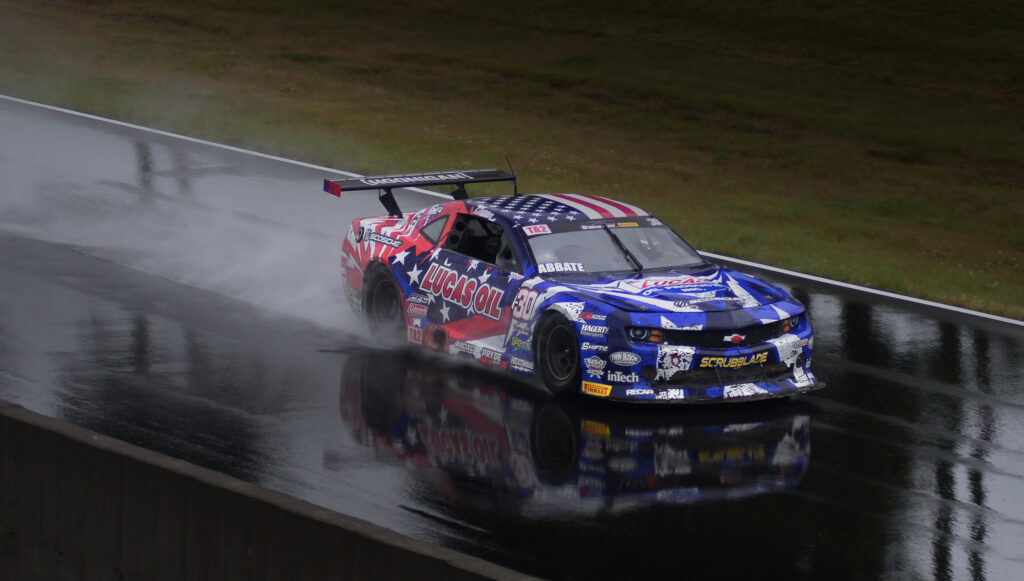 The SpeedTour headed to The Ridge Motorsports Park in Shelton, WA for the inaugural race for the 4th round of the Trans Am West Coast Championship series.  A track that was new for most of the field made for great opportunities for several teams to capitalize on the event.
"It's looking like the weekend will have all kinds of mixed weather," Crew Chief Anthony Philleo said.  Friday was a full day of light rain, leaving the track damp for all sessions, Saturday was a beautifully dry day with sunshine and perfect temperatures, and Sunday was another fully loaded day of heavy rain and low visibility.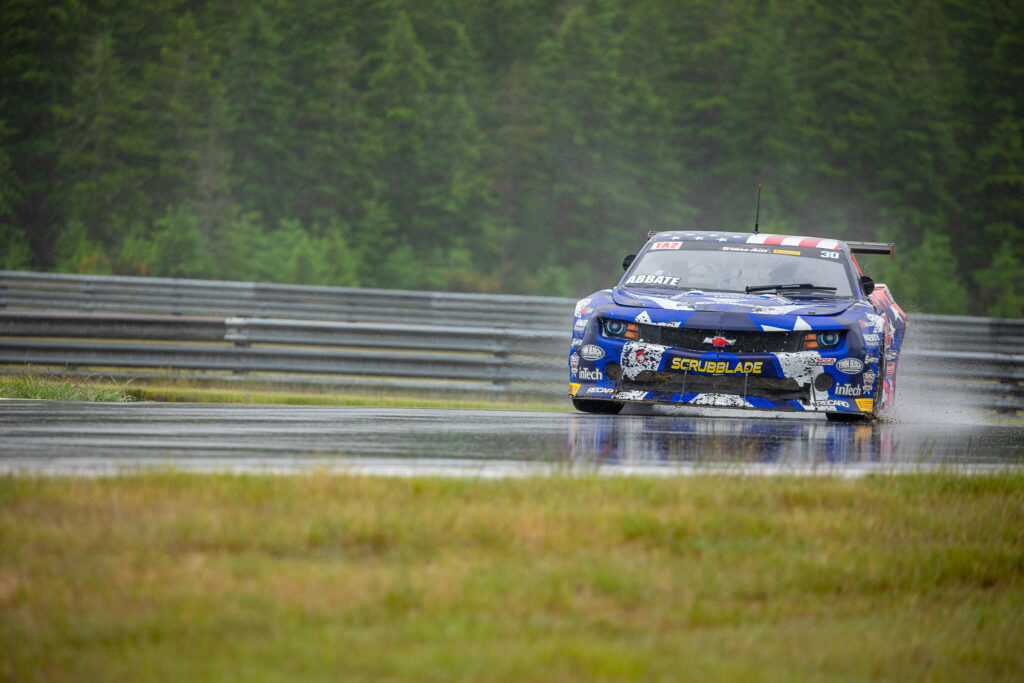 Abbate qualified P6 in the dry, with a personal best lap time of 1:42.8 on her final lap, proof that she was learning more and more on the track with each lap.  "It's really cool to add a new track to the series and I am really glad we are here.  It's fun to have a clean slate at a track but also limited time for learning it.  A challenge most of the field is facing!  I am excited for our rain race tomorrow," Michele shared.
The 100-mile Sunday feature was nothing short of treacherous.  A heavy downpour was consistent through the first half of the race.  When Abbate took the green in the middle of the pack her visibility was very limited due to the rooster tails from the leading cars.  She was able to fill in her respective position but as the engine grew hotter the steam became the issue on the inside of her windshield.  "About 7 laps in I had to resort to the rag on the stick that I was really hoping I wouldn't need.  Anthony had installed 3 separate blowers on our window but unfortunately they weren't doing enough to provide visibility", Michele said.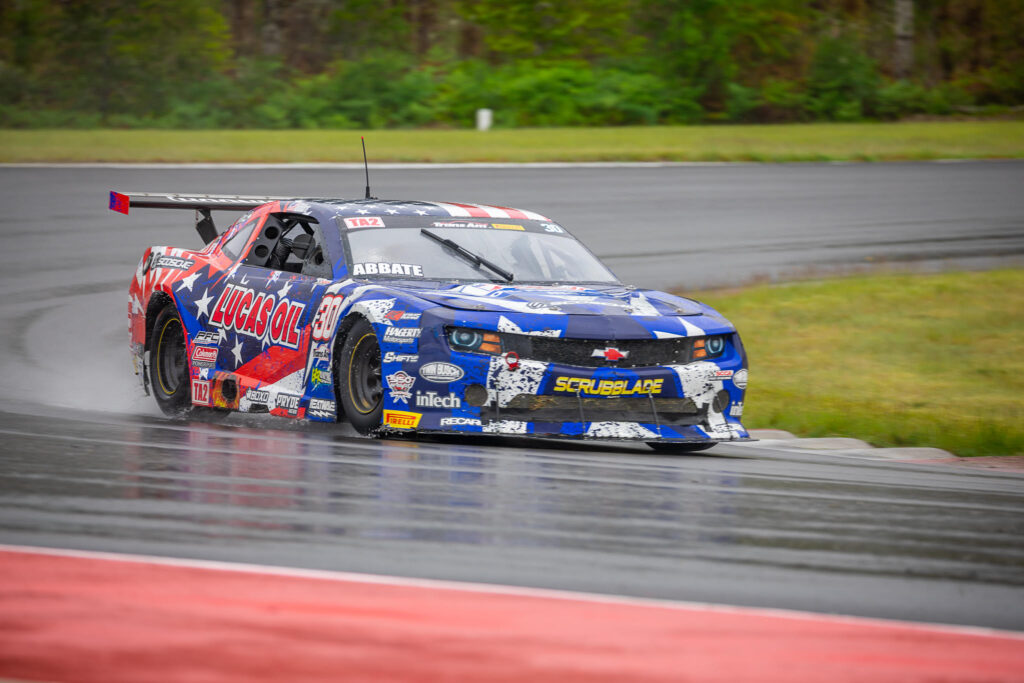 While wiping the window on the front straight and not able to see turn 1 she ended up going off and got stuck in the sand pit.  The safety crew towed her out and she was able to continue the remainder of the race.  She landed the 3rd fastest time in the race, showing great pace, and finished 5th overall.  "This was one of the most stressful races I have ever been a part of – my team and I learned about a lot of new challenges and although I was really hoping for a podium this weekend, we are still making progress and I know our hard work will pay off very soon.  We'll get back home and put more work into the car so we can come back even stronger at Portland in July", Michele said.
July 23-25 the Trans Am West Coast Championship series will take to Portland International Raceway as they return after the 2020 event was cancelled due to COVID.  Stay tuned and be sure to follow @M1cheleAbbate @GRRRacing and @lucasoilproducts on instagram for all the latest updates.