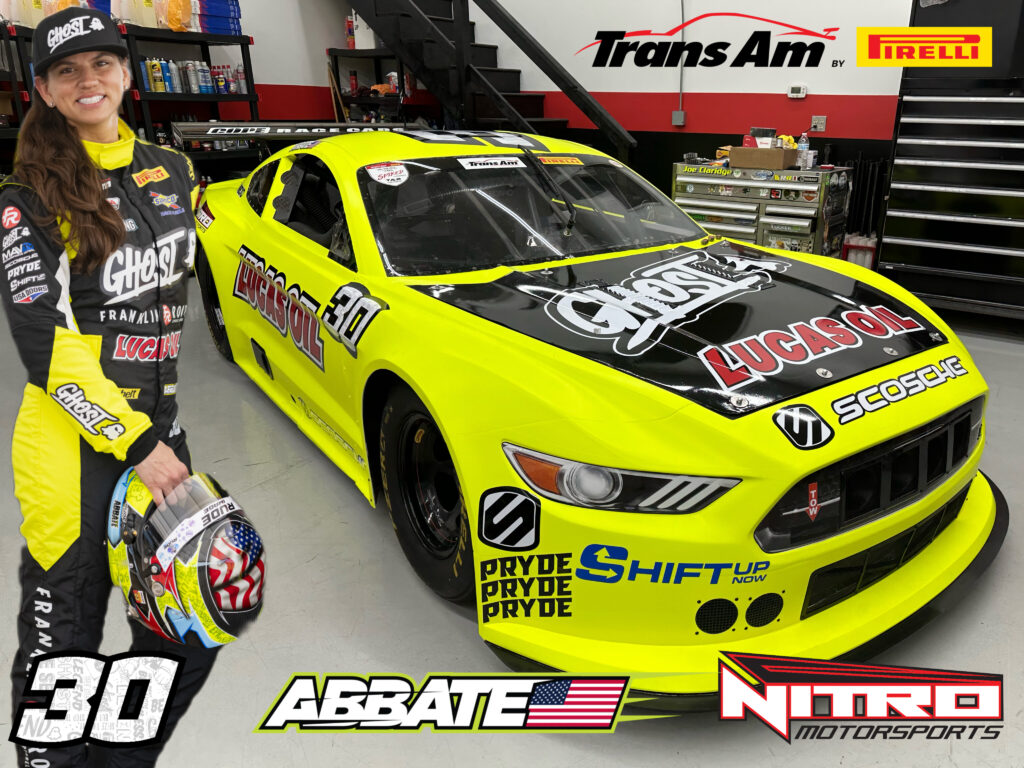 Michele Abbate Returns to TA2 Racing with Nitro Motorsports
Trans Am TA2 Driver, Michele Abbate is returning to the 2023 Trans Am National Tour Championship with Nitro Motorsports for the remainder of the 2023 season. Following her incident at Road America in July, Abbate underwent ankle surgery shortly after her return home and has been on the mend over the last 8 weeks.
"I am really thankful for the massive amount of progress I have made with my recovery. The safety of our Trans Am cars is undeniable and I am very grateful for all of my safety gear that all played a part in protecting me from the impact I had. The support has been unwavering and I couldn't be more excited to join the Nitro Motorsports team at Watkins Glen next weekend and for the rest of the year in the #30 GHOST x Lucas Oil Ford Mustang", Michele said.
"We are glad to have Michele with Nitro Motorsports for the balance of the year and hope to provide a platform for success. We were able to put together an additional team with my long term friend and motorsports veteran Kyle Beattie leading the way for her with one of our chassis that has seen multiple poles and a win for us." —Nick Tucker, [Team Owner of Nitro Motorsports].
The Nitro Motorsports team has an undeniably successful TA2 racing program with several wins, top 5's, 10's, and team driver, Brent Crews, is currently leading the TA2 Championship. Abbate will make her return to the series at Watkins Glen on September 6-10th and you can catch all the action on MAVTV.
Be sure to follow @racenitro to stay up to date with all of the team's news and happenings. Visit 
www.gotransam.com
 for more information on upcoming races and race broadcasts!