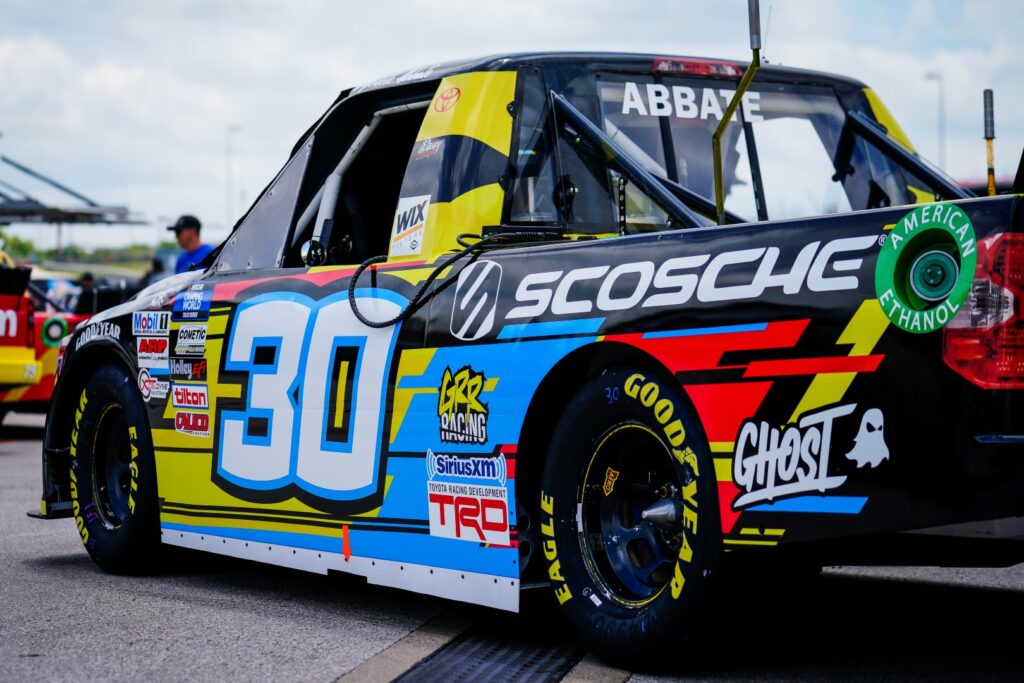 NASCAR's debut at the Circuit of the Americas was last weekend for all 3 of its national series.  Michele Abbate made her entry with the #30 Scosche x Ghost Toyota Tundra prepared by On Point Motorsports out of North Carolina.
"This is such a dream come true for me and I couldn't be more excited to kick off the weekend with practice!", she shared.  Friday's practice was the only session of the weekend that did not include rain and it was full of cautions.  As Abbate made her first laps ever in the truck, she began to get acclimated with how it drove and set her expectations.
Saturday, May 22nd included a qualifying session in the morning and the race was to start at 12pm CST.  The morning was a constant pour of rain, which had many people concerned. It would be the first time in history that NASCAR qualified in the rain.
"I'm feeling really good; I wish I would've had more time in our practice but sometimes that's how things go.  I am excited its raining and really happy to qualify in the rain, I am sure it will work in our favor", Michele shared.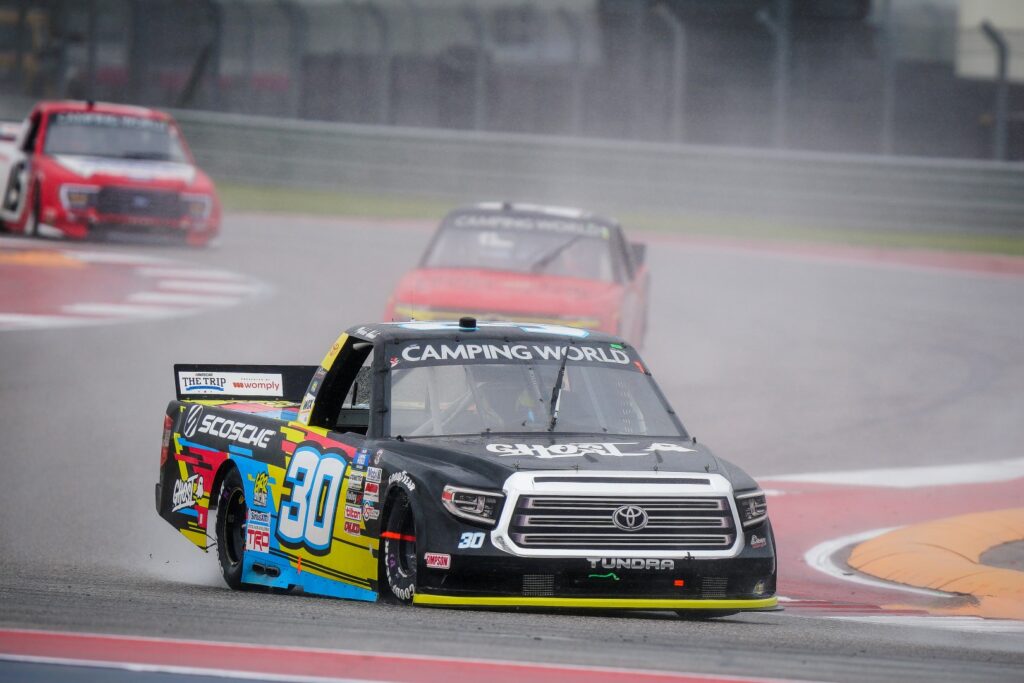 Michele stayed out for several laps trying to get her best lap time.  The team informed her there was only 1 lap remaining for qualifying. "I put everything I had into that lap and focused mentally on where I wanted to hit my marks", she shared.  Abbate qualified 25th out of the 43 car field in front of Paul Menard, Hailie Deegan, and several of the new road course ringers.
"It was so important to make it in the show, and I couldn't be more proud of the lap time I put down in the wet.  I'm honestly still learning how to drive this truck and feeling more confident every lap", she mentioned.
The green flag fell at noon and the field got after it in the rain.  With rain throughout the entire 225 mile race, Abbate did a great job maintaining her position.  She ran as high as 17th in the race, but finished in 29th when the checkered flag flew.
"It was unfortunate to get hit by the 51 with just a few laps remaining, but, I still had the time of my life out there and racing in the rain made it so much more fun! I am so thankful for Scosche and Ghost for allowing me to take advantage of this unique opportunity and I hope that this is only the beginning of my involvement with NASCAR!" Michele shared with a giant smile.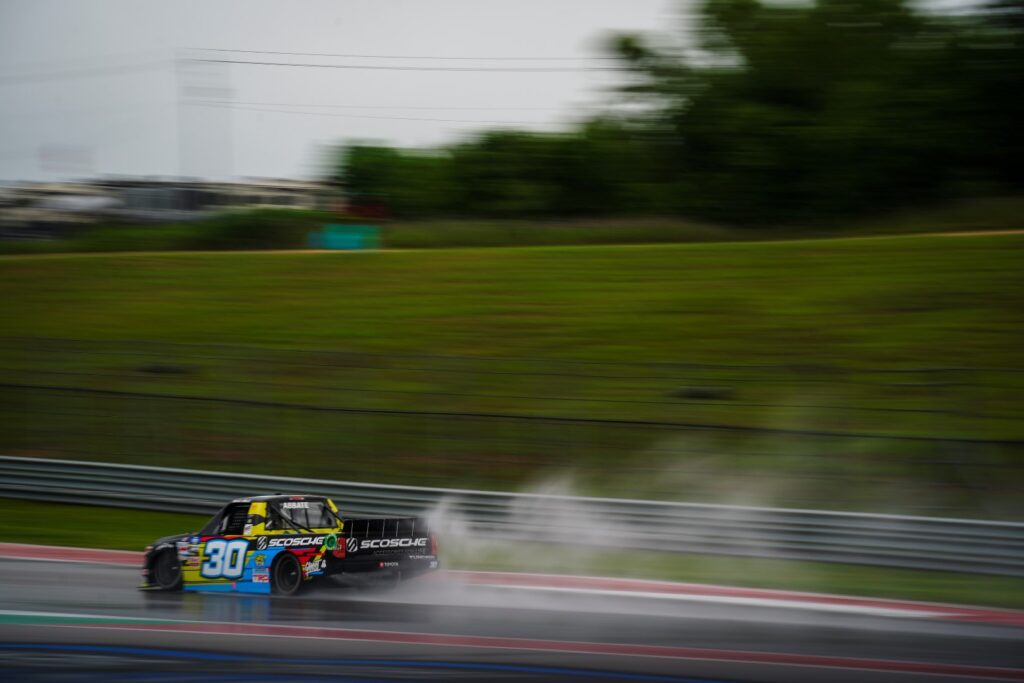 Be sure to check out www.Scosche.com and www.ghostlifestyle.com to help show your support for Michele.  Use coupon code GRR at either website for an immediate discount at check out.
The Grr Racing team will be back in action in just a few short weeks with the Trans Am series when they head to the Pacific North West to take on The Ridge Motorsports on June 11-13.
Stay tuned for more information!