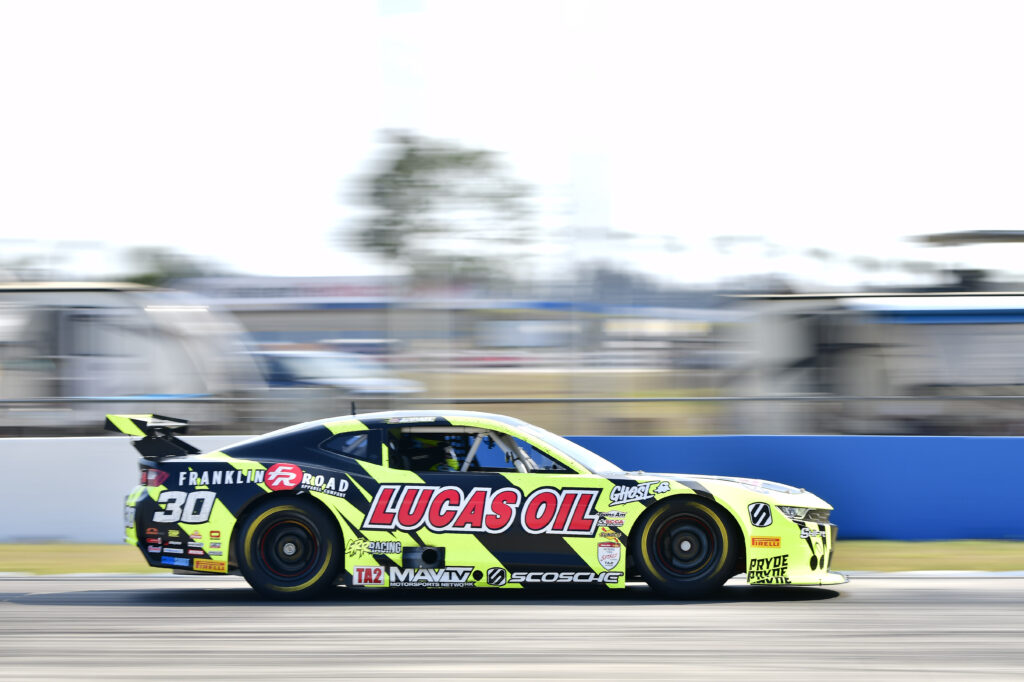 Top 25 for Abbate at Sebring Season Opener
The Trans Am season always kicks off at the challenging Sebring International Raceway circuit and this year was no different. Joining the new Showtime Motorsports team and leaving off with a few great off season test days, Michele Abbate was feeling good about kicking the season off in her #30 Lucas Oil x GHOST Energy TA2 Camaro.
"I honestly don't have a ton of time at Sebring, so the test was super helpful especially having Dylan and Evan to compare data with", Michele explains.
The weather was very warm all weekend long and the practice and test sessions provided some good data to dial in the set up on each of the cars. TA2 Driver, Tyler Kicera, came on board the Showtime tent and provided some coaching to the Franklin Road drivers.
"This was the first time I've actually had a driver coach to analyze my data and really work towards helping me get faster. Tyler was able to point out some significant habits I have and I was really grateful to have these points to work on. I want to continue progressing up the field and this is key to help get me there.", Michele admits.
Unfortunately when it came to qualifying, the ECU in the #30 car had a terminating failure, causing Michele to miss grid. The team troubleshooted it as quickly as possible, really in just a few minutes, but by the time they got it swapped out with a new one, Abbate only got a few laps and was stuck behind two slower cars that ruined her chance at a fast lap.
"It's really frustrating not to get a fair shot in qualifying, especially when the team worked to get me out there after the ECU issue we had."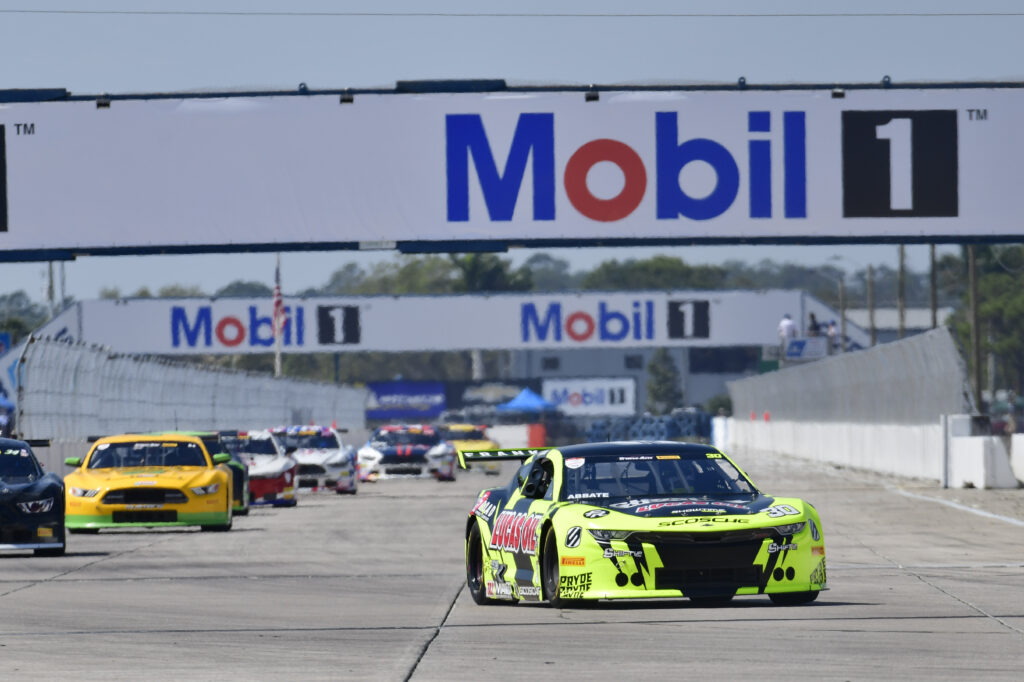 Abbate earned the P37 spot out of 47 TA2 cars, really not an ideal place to be but she knew she would have to make the most of it. Michele faced a few challenges during the 100 mile race – on lap 4 her shift knob fell off as she entered turn 1, leaving her having to shift from the short transmission shaft.  In addition, later in the race she was hit and spun, but had an immediate recovery without losing any positions.
She had worked cautiously and strategically through the entire 100 mile race. "I hate to play the cautious game but it was just what I was after for this race. Unfortunately we didn't finish where we wanted to, but, we didn't have race ending damage either. I'll take it- but it has left me hungry for more as we head to NOLA in just a week", Abbate said.
Officially Abbate finished 23rd overall out of the 44 TA2 cars that took the green flag. You can catch the replay of the race on MAVTV March 2nd at 5pm PST/8pm EST. The next race will be at NOLA in Avondale, LA on March 11th! Be sure to follow along and look out for the exclusive MAVTV Show "Road to Glory" featuring Michele Abbate and the entire Showtime Motorsports team for a behind the scenes look at the 2023 season – season premiere is March 16th so mark your calendars! If you want to snag one of Michele's limited edition GRRMERICA flat bill hats, take advantage of the $25 sale price and free shipping at: https://getpryde.com/products/grrmerica-hat