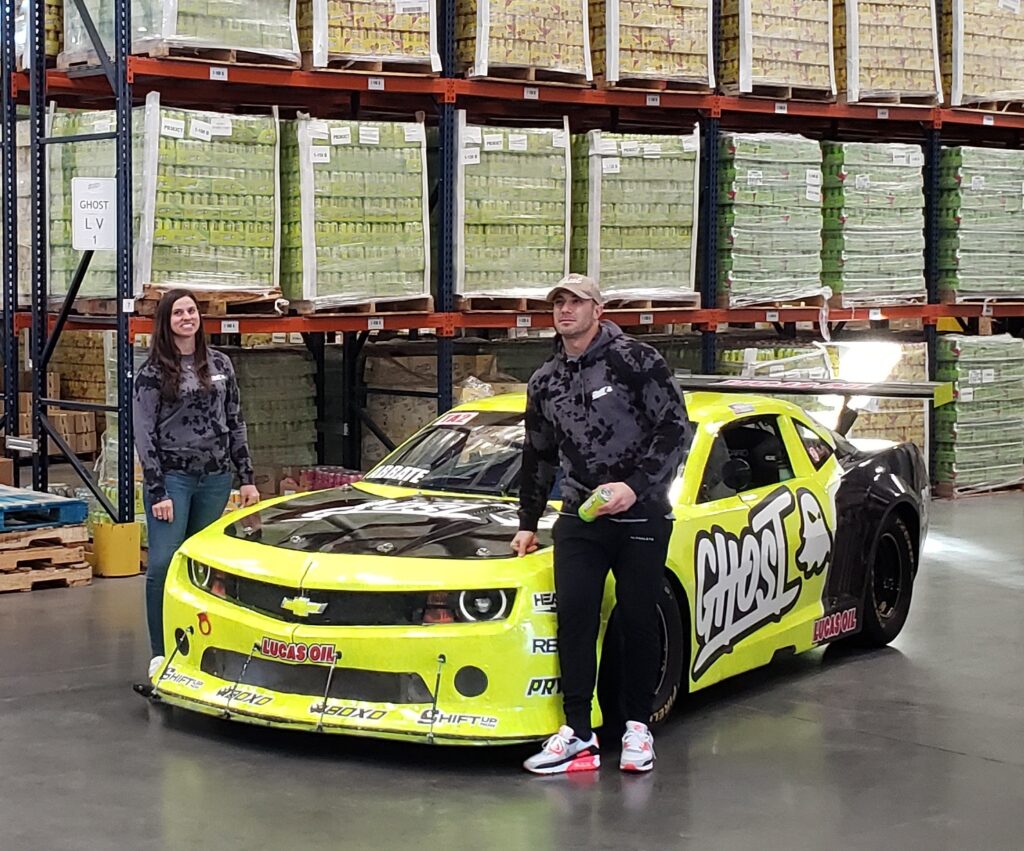 2022: New Title Sponsor for Abbate in New TA2 Mustang
(For Immediate Release – Wed. Feb. 23, 2022) – The 2022 Trans Am National Tour Championship Series presented by Pirelli kicks off this weekend with the season opener Sebring International Raceway in Florida and driver Michele Abbate has big news!
In December it was announced that Abbate will be making a full season effort in the National Tour series with the BC Race Cars team.  In addition, she will be driving a brand new Howe chassis TA2 Ford Mustang powered by the Katech engine package.  
"I am so excited to be equipped with the best of everything this year; including the team, the equipment, and my sponsors.  I have worked so hard my entire journey through motorsports and it's truly rewarding to have this massive opportunity finally come together all at once", Michele shared.
Ghost Energy has signed as Michele's title sponsor for the 2022 season and is represented on the liveries on both the brand new Mustang prepped by BC Race Cars, as well as her Grr Racing prepped Chevy Camaro.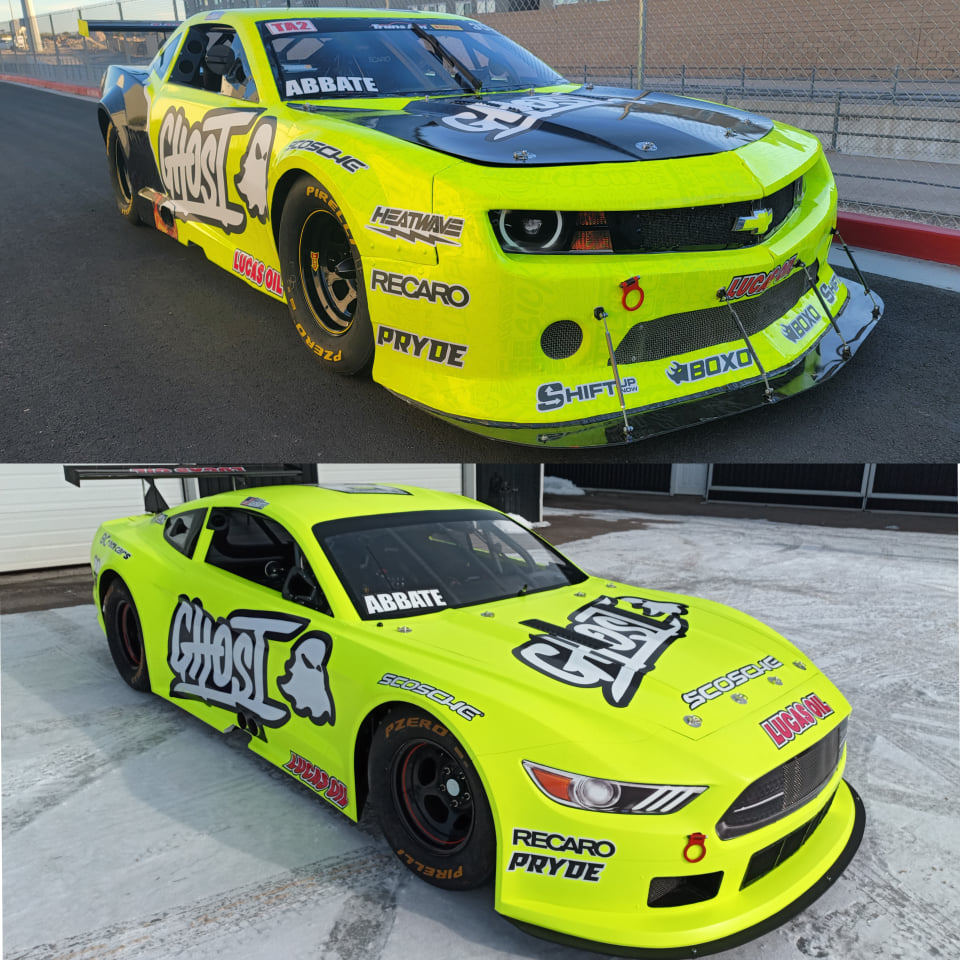 "This title partnership with Ghost Energy and Ghost Lifestyle truly is a dream come true.  As an athlete that stands behind all of their products it is an honor to be their first professional driver in the motorsports industry.  I couldn't be more proud and grateful to continue our partnership into the Trans Am National Tour Championship series and represent Ghost on and off the track," Michele explained. 
Michele has also re-signed with long time partners: 
Lucas Oil (www.lucasoil.com)
Scosche (www.Scosche.com)
Heatwave Visual (www.heatwavevisual.com)
Boxo USA (www.BoxoUSA.com)
RECARO (www.RecaroAutomotive.com)
Shift Up Now (www.shiftupnow.com)
5150 Wraps (www.5150wraps.com) 
PRYDE Apparel (www.getpryde.com)
Arai Helmets (www.araiamericas.com) 
Catch the full story of the #30 Ghost Energy TA2 race cars on the Ghost YouTube Channel tomorrow Thursday February 24th!
The first race of the 2022 Trans Am TA2 season is happening this weekend at Sebring on February 24-27.  The race can be watched LIVE through the Trans Am App, Website, Facebook, and YouTube.  In addition, you can catch the 90 minute highlight of the race on CBS Sports Thursday, March 3 at 7:30 p.m. ET!  Each episode will re-air once on CBS Sports network in the weeks following the premiere, as well as on MavTV. All episodes and content will be available on the CBS Sports Network on cable and satellite, as well as CBSSports.com and streaming service subscriptions that include CBS Sports Network content, such as Hulu and YouTube TV.
Keep up with Michele through the Grr Racing app (available on all android devices), instagram: @m1cheleabbate, facebook, and youtube!