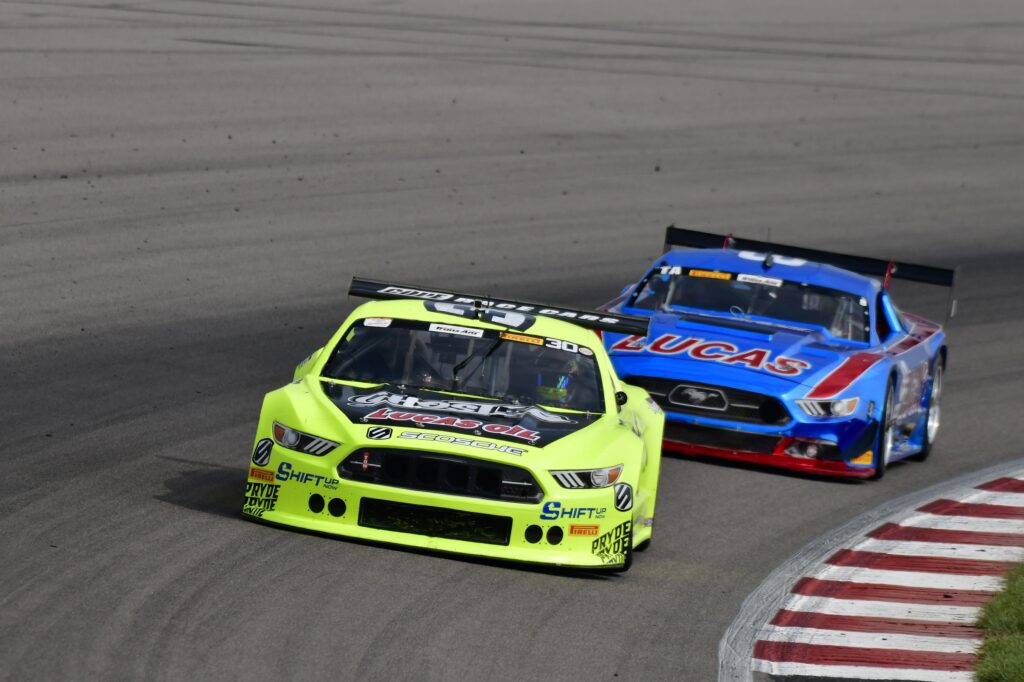 Round 10 of the Trans Am 2023 Championships headed to World Wide Technology Raceway in St. Louis last weekend. A new track for the schedule which brought on mixed emotions for many of the TA2 competitors.
The weekend provided adequate testing time to get acclimated to the new track, and Michele found herself against some new challenges. The Nitro Motorsports team worked hard to provide her with everything needed to be successful throughout the weekend.
Abbate qualified P25 in a very competitive field with most of the top contenders in her class. "I was really hoping to find more speed and pace during qualifying, but I am struggling a bit with this track", Abbate admitted. The 100 mile race would offer plenty of opportunities to progress forward and Michele did just that.
With the unique roval layout, the infield was very tight and technical while the banking had cars reaching over 150+ mph. Michele drove a consistent clean race and brought it home with a P16 finish; another great points weekend for her as she looks to move into the top 20 of the Championship points.
You can catch the replay of the Trans Am TA2 race on MAVTV Thursday September 28th at 8:00pm EST. The next round of the series heads to Virginia International Raceway October 5th-8th. In addition to the race weekend Michele Abbate will be featured as a panelist at the Women in Motorsports fundraising dinner in The Gallery, 6:00pm Saturday October 7th at VIR alongside racing legend and WIMNA Co-Founder, Lyn St James. The event will be a celebration of Women in Motorsports and will also include other women who contribute to the success of motorsports, such as:
Kim McCullough – CMO, Parella Motorsports
Connie Nyholm – VIR Owner & CEO
Kim Parella – GMm Parella Motorsports
Teena Larsen – Team Co-Owner Crosslink Kiwi Motorsports
Rebecca Moffitt, Executive Director & President of Petty Family Foundation/Petty's Garage
You can find more information at: https://womeninmotorsportsna.com/product/vir-wimna-fundraising-dinner/