Recaro Automotive Seating Joins Trans Am Efforts with Grr Racing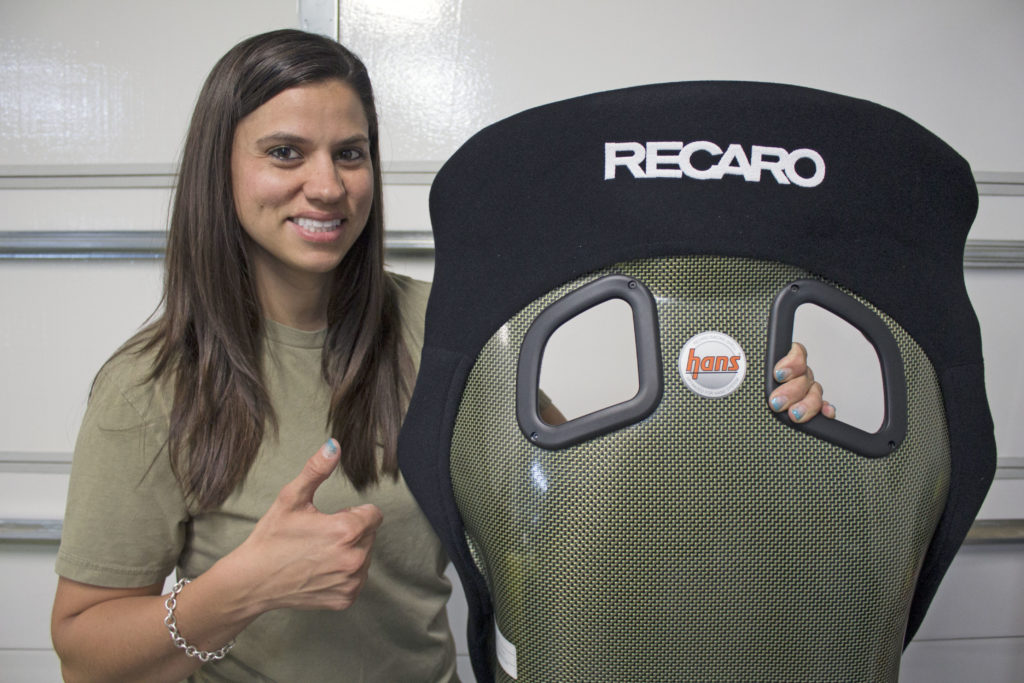 Las Vegas, NV 3/29/2019 – Only a few weeks remain until the first race weekend of the Trans Am West Coast Series presented by Pirelli at Thunderhill Raceway.  Whilst the GRR Racing team has been professionally preparing the TA2 Camaro for the upcoming season, they have also entered into a partnership with Recaro Automotive Seating, the globally leading manufacturer for performance and racing seats.
"With the TA2 car being the second full purpose race car we have owned, we now have an even better understanding of the parts and components we want to use in our build," said Michele Abbate, Grr Racing team owner and driver. "Previously, when originally stripping down our two times championship winning Scion FRS we knew safety was our biggest concern.  With that said, we looked to none other than Recaro Recaro Automotive for our race seat. And we wanted to do no different with the TA2 car."
According to the Trans Am TA2 class regulations, the only components that are allowed to be carbon fiber are the spec rear wing and the driver's seat.  This left the team with their eyes set on a Recaro Pro Racer SPA Carbon-Kevlar® composite racing seat, developed for the use of HANS-systems.  "Not only is this seat one of the strongest and safest in its class, it is also beautifully crafted and provides a great weight reduction advantage," said Abbate. "Additionally, with the driver weighing the car down on the one side, it's crucial to balance the car out however possible and being able to save some weight in the seat offers an advantage for chassis set ups."
"We are pleased to partner with and participate in what will be a very exiting 2019 season for GRR Racing and Michele Abbate," said Emil Kreycik, Director Recaro Automotive Seating North America. "Through Recaro's focus on safety, ergonomics, design and engineering, drivers in this series will experience optimum body support and maximum control at the crucial interface between driver and vehicle."
"The Grr Racing team is more than thrilled to have Recaro join our program to provide support in the 2019 season. We will also be installing a Recaro Pole Position seat into our street Camaro. Its lateral stability, body support and direct feedback provide incomparable, dynamic driving pleasure without signs of fatigue," Abbate said. We will be using this vehicle in other grassroots events like Time Attack, HPDE and , track days, etc s.  So stay tuned for that."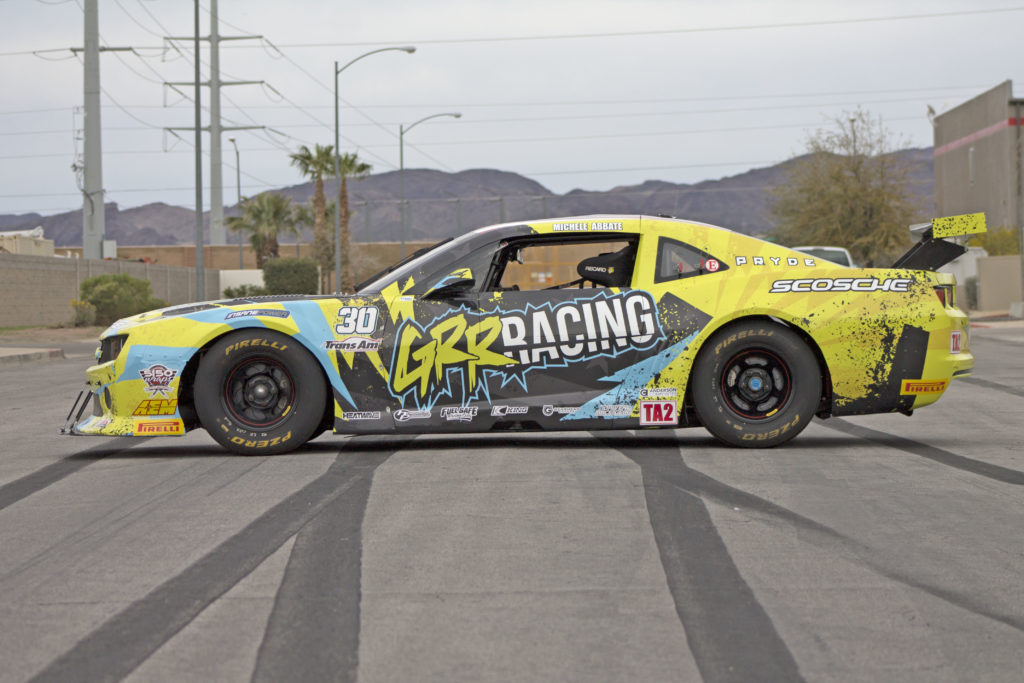 Be sure to catch a glimpse of their new set up at one of the races, or watch their livery reveal at: "https://www.youtube.com/watch?v=eqiEErqsOlg&t=3s."  Abbate's 2019 Trans Am West Coast Schedule is below: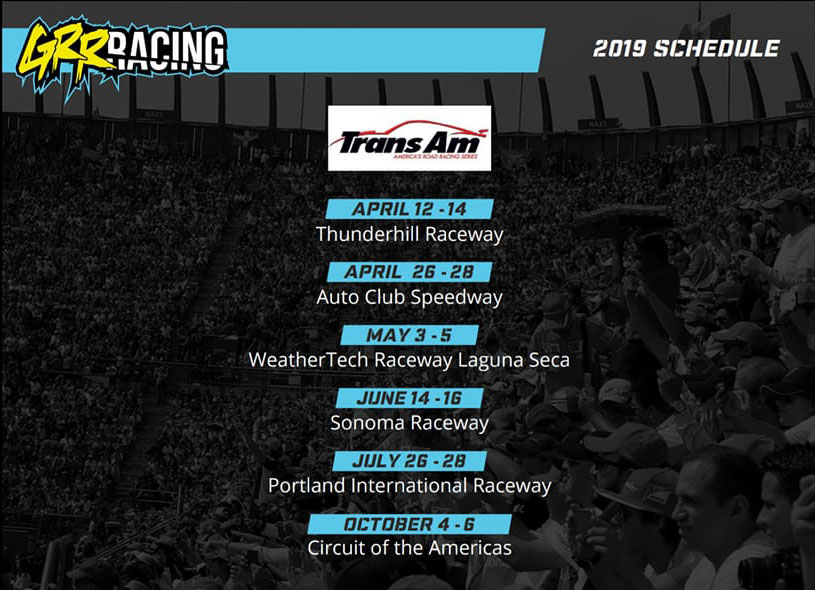 ###
About Recaro Automotive Seating:
Recaro Automotive Seating is the premium brand of Adient. At six locations in Germany, Poland, Japan, Mexico, and the USA, we design, manufacture, and market complete seats representative of our core competencies of design, ergonomics, craftsmanship, robustness, lightweight construction, and first-class workmanship, under the brand name Recaro. Recaro Automotive Seating consists of two units: While Recaro Performance Car Seating offers passenger car seats for OEMs and the aftermarket, Recaro Commercial Vehicle Seating focuses on commercial vehicle seats in the OEM and aftermarket segments. Recaro Automotive Seating uses the brand Recaro under a license of the Recaro Holding. For more information, please visit recaro-automotive.com.