Trans Am announced the below schedule along side the West Coast Championship schedule for 2023.
New to the series in comparison to this year's 2022 schedule is the addition of NOLA Motorsports Park, and World Wide Technologies.  In addition, the series has brought back the iconic Detroit Grand Prix as well as Indianapolis Motorspeedway!  Unfortunately the National series is no longer running the West Coast races, and all California tracks have been excluded from the National Tour Schedule – definite a bummer for Grr Racing driver Michele Abbate – a west coast driver.
The 13 race schedules is packed with amazing circuits across the United States and will be an exciting season!
There are 3 races remaining in the 2022 season and Michele is currently 23rd in the National Tour Championship standings out of 65 drivers.  She has earned a top 20 finish in every race that she finished without race ending contact and she also earned the Hard Charger Award at Mid-Ohio for passing the most cars on track.  Stay tuned for more announcements from the team and be sure to download the Grr Racing app!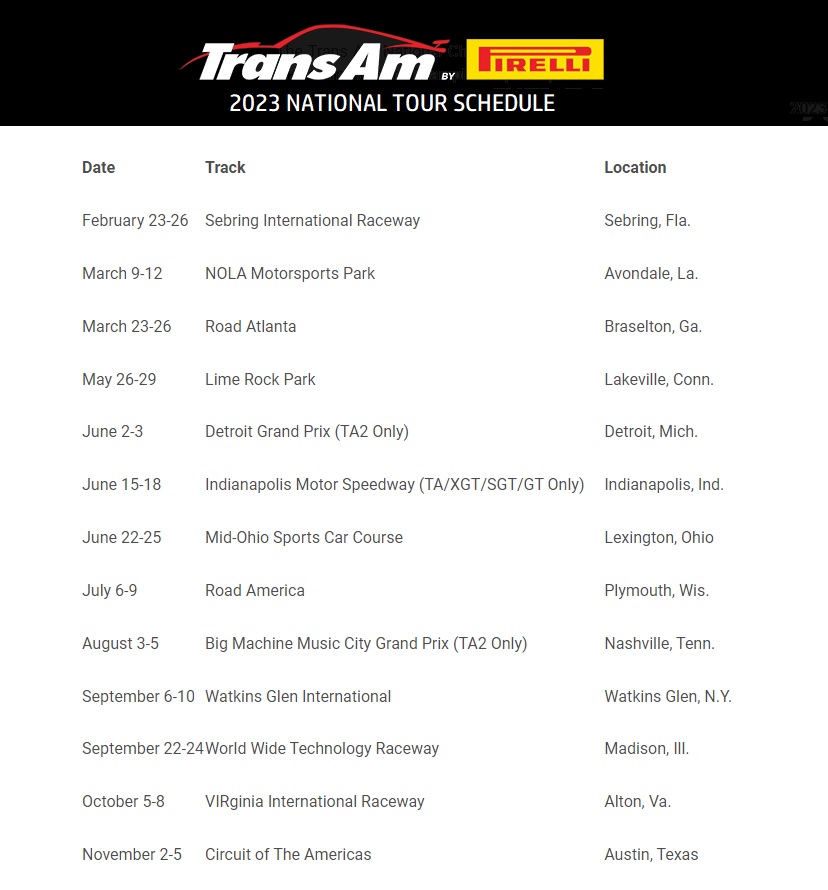 Full Trans Am Press Release can be found at: https://gotransam.com/news/Exciting-Changes-Coming-to-2023-Trans-Am-National-and-Western-Championship-Schedules/72215