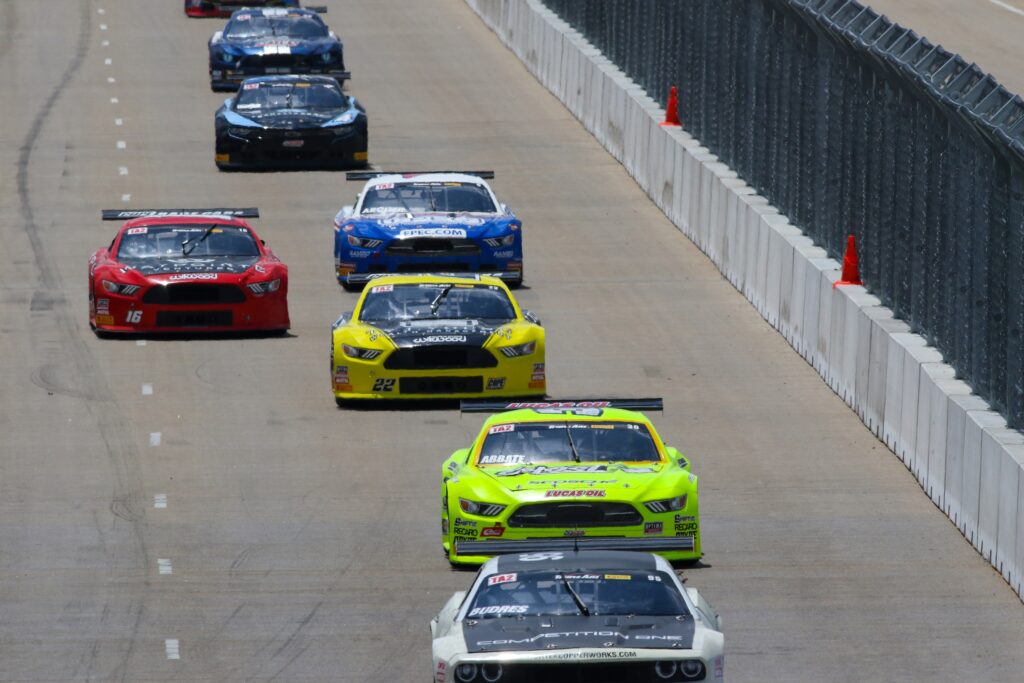 The weekend in Nashville did not disappoint with the 2nd Annual, highly anticipated, Big Machine Music City Grand Prix street circuit.  Trans Am's ultra competitive TA2 class joins the likes of IndyCar, GT America, and Super Stadium Trucks for an action packed weekend of racing, music, and festivities!
The weekend was kicked off early on Thursday with the MCGP Fanfest, held on Broadway where thousands of spectators had the opportunity to check out several Trans Am TA2 cars, including Michele Abbate's #30 GHOST Energy TA2 Mustang.  Crew Chief Anthony Philleo and herself handed out team swag, autographs, and took pictures with fans during the three hour event.
"This was like nothing I've ever seen before.  What a massively cool event with a great vibe and amazing support from fans from all over the world!  This is an event I will continue to look forward to year after year!", Michele said as she interacted with fans that evening.
The TA2 schedule was compact, with 2 practice sessions on Friday, and Saturday hosting the qualifying and race.  Abbate picked up 8.4 seconds between the two sessions on Friday and was feeling challenged after the days end.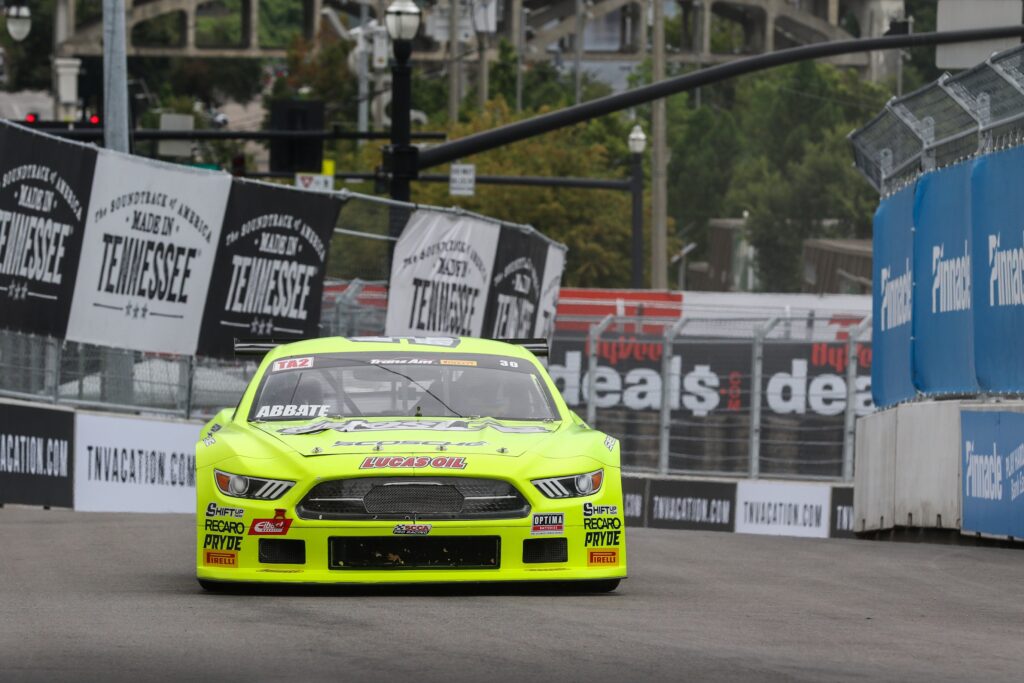 "This is my first time racing on a street circuit and it's definitely a different animal.  Being unable to see through the corners because of the concrete walls, and the minimal margin for error really takes a toll on my risk taking because its obvious this track can be unforgiving.  I am really looking forward to learning what we can from my data in hopes of shaving a few more seconds off my time for qualifying tomorrow", she said.
Michele was able to shave off 2 more seconds from her practice time, and she earned the P26 position out of the 40 car field with a 1:35.4  "I am really happy with this result, especially since we encountered traffic throughout our qualifying run, I am pleased with the progress and we'll just have to work hard in the race to stay clean and get the checkered", Anthony shared.
The weather held out perfectly for the entire 100-mile TA2 race. Although several incidents bred long cautions during the race, Abbate was able to drive a smart, clean race for the entire duration.  She progressed 9 positions and finished 17th overall as the yellow/white/checkered flag came out.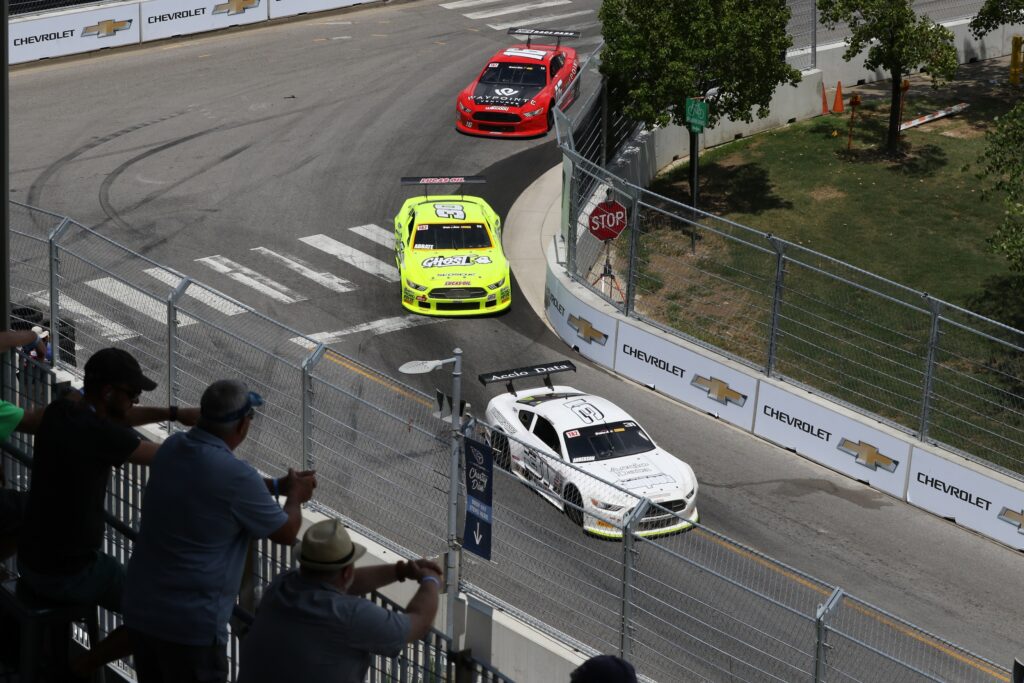 "What an awesome result for us this weekend.  We needed these points to progress our way up into the championship standings and I am so grateful to leave this concrete jungle without a scratch.  I am really looking forward to our next race at Watkins Glen International, where I'll get to experience yet another new track to add to my resume!" Michele said with a big smile.
Abbate is now in 23rd out of 65 entries for the 2022 Trans Am TA2 Championship – there are 3 races remaining in the 2022 season which will take the series to WGI, VIR, and COTA in the following months.
You can watch the TV production of the TA2 Race presented by Big Machine Vodka Spiked Coolers and Race For RP on CBS Sports Network next week. The show premieres on Saturday, August 13 at 7:30 p.m. ET, followed by an encore airing on Sunday, August 14th at 1 a.m. ET.