Michele Abbate Joins BC Race Cars in Trans Am TA2 National Tour Effort for 2022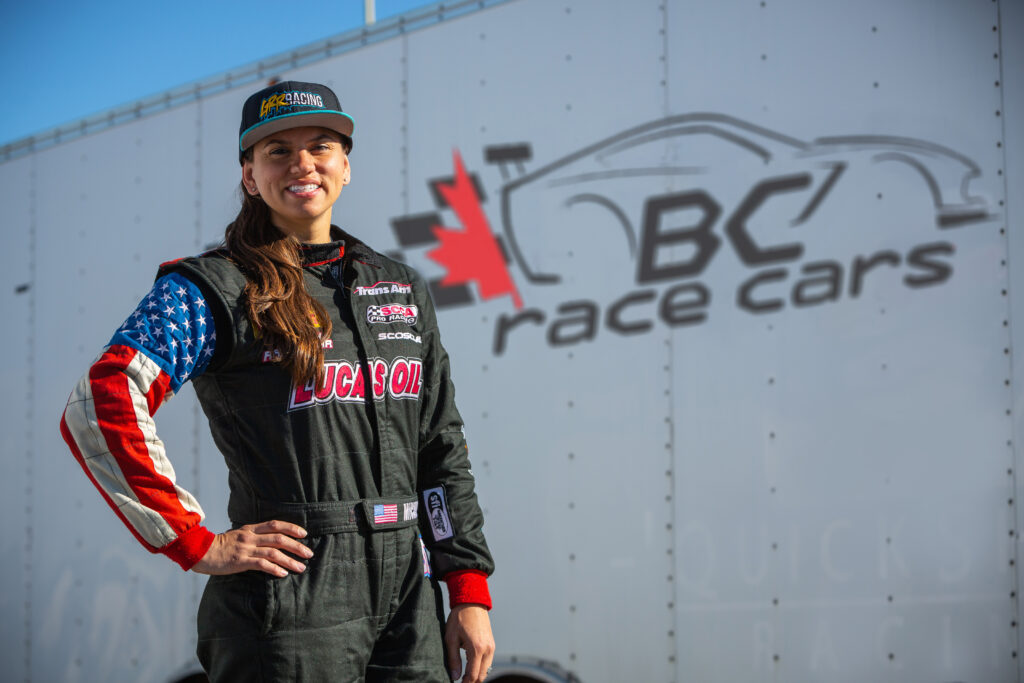 (Las Vegas, NV – 12/09/21) – Trans Am TA2's only full-time female driver is taking the next step in her racing career as she joins Canadian-based race team, BC Race Cars (
www.BCRacecars.com
), to pursue the Trans Am Series presented by Pirelli National Tour schedule for 2022.
Michele, team owner and driver for Grr Racing (
www.GrrRacing.com
), based in Las Vegas, Nevada has been racing in the Trans Am West Coast Series since 2019.  She has made history in the TA2 category by becoming the first female to lead laps in a TA2 race and earn a podium finish (Sonoma Raceway, 2020).  Abbate made her first and only National Tour debut in 2020 with BC Race Cars at Road Atlanta where she had two top 15 finishes during the double-header weekend.
"The National Tour series has been my goal for many years now, and I cannot put into words how honored I am to be racing with such a talented and proven team like BC Race Cars.  I learned so much during my time with them and I am ecstatic about what's to come in 2022", said Abbate.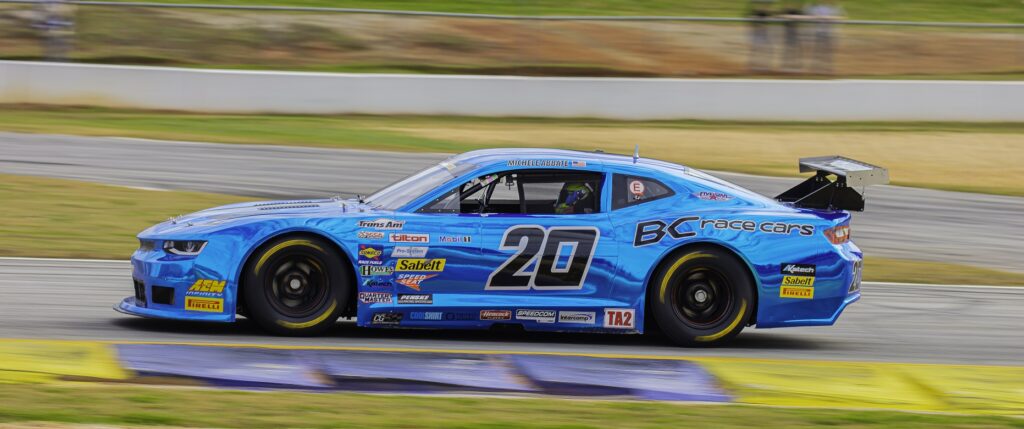 In addition, Michele's husband and Grr Racing crew chief, Anthony Philleo, will also be joining the BC Race Cars team for the full season.  Anthony said, "I am so excited for the opportunity to grow and learn in the sport of TA2 racing as a crew chief and mechanic under the guidance of BC Race Cars team owner Blaise Csida – There's no doubt it is going to be a great year!".
BC Race Cars Founder and Owner, Blaise Csida, shared, "Penny, I and the entire crew at BCR are so excited to have Michele and husband Anthony join our team in 2022! We were utterly impressed in 2020 by their enthusiasm, talent, and work ethics; they embody our goals and inspirations on a professional as well as personal level. We are confident we can provide the car, preparation, and engineering needed to be successful in this ultra-competitive Trans-Am TA
2 series."
"I know I can speak for all of us and say we are thrilled to make this announcement during the first day of the PRI Show and in the next few weeks we will have even more details to share including our partnerships, livery, and other collaborations so be sure to stay tuned – we're just getting started!" she shared with a smile. Michele has been voted Trans Am's Fan Favorite Series Driver since the inception of the award and it's no doubt she will bring even more eyes to the series as she takes on the full National Tour schedule.
You can catch all the latest news and announcements first on th
e Grr Racing app, available free for all android devices in the google play store.  Be sure to follow Michele on her social media channels with @M1cheleAbbate and give BC Race Cars a like/follow on facebook (
https://www.facebook.com/bcracecars
)!